10 Nov 2014
Extended tours Z Ward at Glenside
Register now for Z Ward Open Day November 15
Thank you for your interest in visiting Z Ward at Glenside. Due to the overwhelming interest in the site, we have decided to use a pre-registration system for the second open day on Saturday November 15. This should reduce waiting times and ensure that we can accommodate everyone who pre-registers.
There will be 5 sessions of 90 minutes duration on November 15:
8.30-10.00
10-11.30
11.30-1.00
1.00-2.30
2.30-4.00
You can book in for any of those sessions for up to 4 people here.
You need to bring your ticket with you on the day to gain access. The event listing page has more details, FAQs and a map. Please register as soon as possible to ensure your preferred time.
More to come
Because of the work involved in managing free open days, this will be the last public open day at Z Ward.
However, because of the huge interest shown, the National Trust and Beach Energy are planning to run a number of guided day and night time tours over the coming months.
These tours will be available for a fee, which will be used by the National Trust to undertake the work of documenting the history of the Z Ward building and capturing the many stories we have heard from people who have a connection to the building and its past.
The first of the new guided events is a night time tour/investigation offered by Haunted Horizons for 20 people on November 16 at 8pm.
For more details and bookings contact alison@adelaidehauntedhorizons.com.au or call 0407715866.
A program of guided day time tours will be announced shortly. Special access visits for limited size groups of photographers will also be offered.
For more information on those subscribe to the Heritage Watch email newsletter or email heritagewatch@nationaltrustsa.org.au The Heritage Watch website, please go to http://heritagewatch.net.au/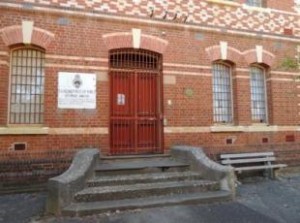 Entrance to Z Ward building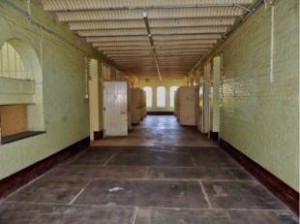 Z Ward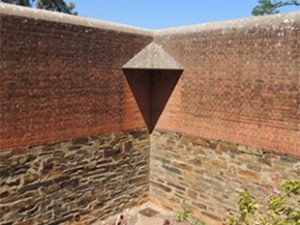 HaHa wall