22 Dec 2017
Thank you so much for your support during 2017. We've had a fabulous year full of memorable events and exciting activities. Here are just some of our favourites from 2017.
1. The many facets of the award-winning painter were examined in the S. H. Ervin Gallery's exciting and very popular 'Margaret Olley: Painter, Peer, Mentor, Muse' exhibition.

2. The wonderful gift of Retford Park to the National Trust ensures the property is accessible and can be enjoyed by all Australians.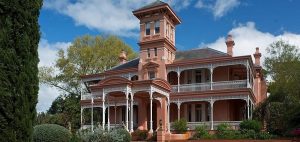 3. The unique at home exhibition showcased objects from some of Australia's leading contemporary designers alongside the significant Georgian collection of furniture at Old Government House.

4. The Australian Heritage Festival grows in popularity every year. In 2017 it continued to encourage us all to get involved by hosting or attending one of the hundreds of enjoyable events.

5. The Summer Shakespeare Festival at Everglades. This is was a must-see on the NSW theatrical calendar – Julius Caesar and Anthony and Cleopatra was staged outdoors and gave a rampaging look at Rome's eternal lessons for our contemporary lives.

6. This year saw the appointment of our new CEO Debbie Mills and our new President Brian Powyer. Together they will help set the agenda and lead the National Trust into the future.
7. Up to 50 vintage cars took to the Old Hume Highway as part of the Historic Houses Tour, visiting our National Trust properties, Retford Park, Riversdale and Cooma Cottage. What a combination; beautiful cars and wonderful historic houses!

8. Staged in the beautiful surrounds of Cooma Cottage in Yass, Sculpture in the Paddock, Australia's newest sculpture expo was a huge success.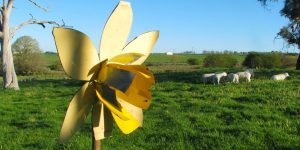 9. The National Trust was delighted that it had a major win when the plan for a cemetery on the historic Fernhill Estate at Mulgoa was abandoned following strong community and National Trust representations.

10. The National Trust Heritage Awards recognised the individuals and groups working to protect their local heritage and history.