Membership Queensland
Contribute and discover your special state.
The National Trust of Australia (Queensland) is a community-based membership organisation and registered charity, committed to the protection, conservation and celebration of our environmental, built and cultural heritage, through its advocacy, research work and its custodianship of heritage places and objects. When you join the Trust, you open the door for your family to visit and nurture Australia's greatest treasures. Begin the journey with your next generation.
Queensland Resident Membership Benefits
Your participation in an annual membership entitles you to free admission to over 1000 National Trust properties worldwide.
For Queensland residents this includes the iconic Currumbin Wildlife Sanctuary.
Free or discounted admission to hundreds of properties in Australia and overseas through our network of affiliated Trusts
Visit www.nationaltrust.org.au/membership for a full list of National and International destinations
Voting Rights at the Company's Annual General Meeting
Secret ballot of Directors elections
Annual Report
Complimentary editions of TRUST National Trusts of Australia magazine full of great stories and beautiful photography
E-Newsletter subscription
Entry into Currumbin Wildlife Sanctuary
Access to Exclusive Events – eg. The Trust Talks, Great Houses of Ipswich, social and educational activities and special events (fees may apply to some events)
Complimentary parking at National Trust properties including Currumbin Wildlife Sanctuary
Enjoy 10% discount when shopping with National Trust online shop.nationaltrust.org.au
Entry into Currumbin Wildlife Sanctuary offering discounts in park as follows:

Shop with 15% discount in our retail outlets
Enjoy 15% off food & beverage in our Sanctuary outlets
15% off full Segway Tours around the Sanctuary
15% off photography
Discover and learn with 10% off all wildlife and educational courses
We are always working towards providing you further membership benefits.

Discounts at other venues within Queensland
Membership Terms and Conditions
Current membership card and photo ID must be presented on each visit
Membership is not transferable
Membership entry is not valid for special events (unless otherwise stated. A surcharge may apply.
Membership subscription is payable 12 months in advance and is non-transferable. A membership invoice will be forwarded on expiry of the current membership.
As a company limited by guarantee, our Constitution provides that in the most unlikely event National Trust of Australia (Queensland) Limited of being unable to pay its debts on winding up, its current members would each be liable to pay, as a guarantee, a maximum sum of $5.00. We are therefore required to inform you that in becoming a member, you accept this obligation.
Related content section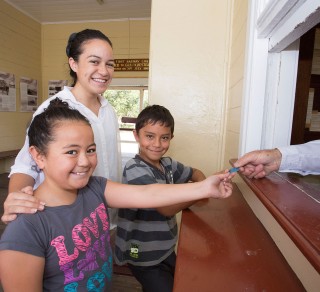 Help shape your organisation
More