Membership Queensland
Contribute and discover your special state.
Thank you for considering to join the National Trust of Australia (Queensland).   The National Trust is a community-based membership organisation and registered charity, committed to preserving and promoting natural, Indigenous and cultural heritage.
Discover and rediscover the latest information through relevant conservation and research. Together, we will learn and aspire to develop and enrich the education opportunities for both our generation and the next.
Queensland Resident Membership Benefits
Your participation in an annual membership entitles you to free admission to over 800 National Trust properties worldwide.
For Queensland residents this includes the iconic Currumbin Wildlife Sanctuary.
Free or discounted admission to hundreds of properties in Australia and overseas through our network of affiliated Trusts.
Complimentary editions of the new member's magazine Trust Magazine full of great stories and beautiful photography, and newsletter subscription.
Access to Exclusive Events – social and educational activities and special events (fees may apply to some events)
Adults at Kids Prices when visiting the Queensland Maritime Museum. Present your National Trust of Australia (Queensland) Membership Card for the discount.
Entry into Currumbin Wildlife Sanctuary offering discounts in park as follows:
• Shop with 15% discount in our retail outlets
• Enjoy 15% off food & beverage in our Sanctuary outlets
• 15% off full Segway Tours around the Sanctuary
• 15% off photography
• What better place to host a children's party than here at the Sanctuary with 10% off kids parties (10% per person)
• Complimentary and discounted venue hire at the Sanctuary. This includes weddings, engagement parties and corporate events.
• Discover and learn with 10% off all wildlife and educational courses
Complimentary parking at National Trust properties including Currumbin Wildlife Sanctuary
Enjoy 10% discount when shopping with National Trust online or in store.
We are always working towards providing you further membership benefits.
Related content section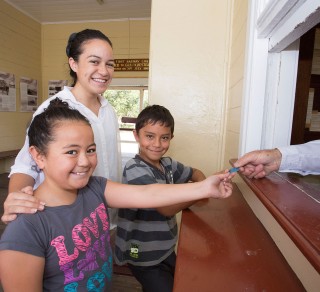 Help shape your organisation
More