'Our Town' Podcast Series
Our Town is the first podcast from the National Trust of South Australia.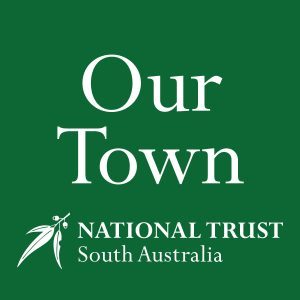 Our Town captures the authentic voices of our communities who share stories about their place. In 2019, the National Trust of South Australia initiated a project to collect audio recordings for its inaugural podcast program by introducing members of our branch network to new ways of documenting and sharing precious local stories. With the help of a Positive Ageing Fellowship Grant from the Office for Ageing Well, SA Health, we have been able to work with many regional participants.
The stories were researched, narrated, and recorded by participants using a range of storytelling and audio techniques. New digital skills have been discovered and shared, and will continue to be developed as our Branch members expand their podcasting expertise.
gawler series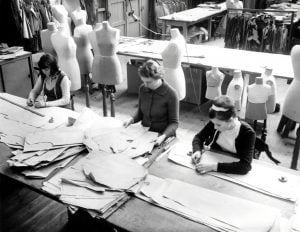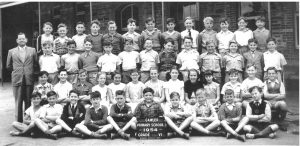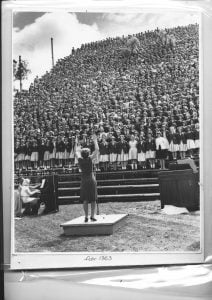 The enthusiastic Gawler Branch podcast team reveal their research expertise to kick-off the first season of Our Town. The episodes dive into the rich migrant story of Gawler and reveal how mid-century industry shaped work-life and fashion for the women of the region.
A special thanks goes to Lucy Craig who provided voice-over work for the series.
Episode 1. Migration to Gawler after WWII by Jeff Turner

The first Our Town episode is about the people who came to Gawler from Europe, to escape the devastation of the Second World War. Jeff tells the story of these families, from the hardships of Europe to their early days in South Australia. Many contributed to the community in grand style, others in a quieter way by filling jobs using, often unexpected, skill and a great deal of diligence. Some of these people are still working in the Gawler community today. The research for this episode comes from the work undertaken by Jeff Turner and Anne Richards for their book 'This'll do'. It adds to the collective knowledge of our town, Gawler.
Episode 2. Migration—Friends from school by Jeff Turner
Migrant families who arrived in Gawler in the late 1940s-1960s bought their children who had to be educated. Many of the children could not speak English. Student numbers swelled in local classrooms and new friendships were forged. In episode 2 of Our Town, Jeff describes what life was like for the new families and their children at local schools.
Episode 3. Gawler Migrant Hostel by Jeff Turner
Join Jeff for a walk through what was the old Willaston migrant camp. He takes us on a stroll through his town to a local place that is very special to him and many others in the Gawler region. Today, it is a much loved home of the Willaston Football Club where many locals support their favourite team. In years gone by, it was where many new arrivals from Europe arrived after WWII.
Episode 4. Timer Fashions by Marilyn Tucker
Marilyn's research dives into mid century manufacturing in the township of Gawler. She uncovers new details about the Timer Fashion garment factory where many local women, young and old, work. The Timer Fashion brand was a significant player in the local garment industry, where they produced a range of different clothing lines under the 'Timer' label.
Episode 5. 1950 Gawler High School Speech Night by Graham Tucker
Graham's research has surfaced an article from a 1950 edition of the Gawler Bunyip newspaper. The article takes us back to the Gawler High School end of year Speech Night where the Head Master shares the achievements of his graduating class. Several students were from new migrant families and they were given a special mention for their hard work and successes. This was also during a time when polio was a significant concern so holds particular relevance today, as we consider how people lived through a public health crisis.
Episode 6. Meta Pruul
Join Jeff, Marilyn and David as they recount the inspiring story of Meta Pruul, an extraordinary woman whose musical talent enriched the cultural life of South Australia.
The Pruul family, displaced by the Second World War, eventually settled in Gawler. Find out how they adapted to their new lives and the ways they contributed to the life of the town. A heart-warming story told by those who knew its key players, this episode will appeal to music lovers, and to those who remember a time when bricks were made by hand!
By David Tucker, Jeff Turner, Marilyn Tucker, Tony Baylis, Grace & Skye Humphill.
Episode 7. Louie Leak
Episode 8. Caroline Carleton
Are you familiar with the words "There is a land where summer skies, are gleaming with a thousand dyes? "
Merilyn and David Tucker explain the close connection between the Song of Australia, and Gawler resident Caroline Carlton
CLARE Series
We have a bumper crop of episodes from two of our talented podcasters in Clare. The stories they share explore topics from early settler history of the area to the natural beauty visitors can experience when they visit the Clare Valley today.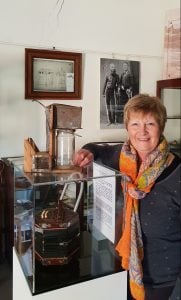 Episode 1: Old Police Station by Millie Nicholls and Mouse Trap by Pauline Reid
The Old Police Station is one of the oldest surviving buildings in Clare. It now houses the Clare Museum and Clare Branch of the National Trust of South Australia. Millie tells us the history of the building and those who worked there. Her research reveals the wide range of human interactions that take place around the police presence. From the sad plight of men who travelled through the district to blossoming romance for Constable Aliff.
In part two of the episode, Pauline discovers an unusual and practical object which can be found in the Clare Museum collection. We also hear from Marilyn from Gawler, who has a short tale to tell in response to Pauline's helpful, household object
Episode 2: History Mystery by Millie Nicholls
Millie's mystery uncovers an early explorer to the Clare Valley who has been largely been forgotten over time. He was the first white man to see the water courses and features of the land of the Ngadjuri people. Millie's research draws on research from Max Slee's book about John Hill.
Episode 3: Trees and native vegetation by Millie Nicholls
Join Millie as she talks about her special region, the natural landscape and native trees of the Clare Valley. We discover that her local environment has big trees and small amongst the wide open plains and broad valleys, and we find out why.
Episode 4: The Clare Valley Highland Scots by Millie Nicholls
A group of settlers to Clare came from the Highlands and islands of Scotland. We find out how this group of early migrant families came to be living in the Clare Valley.
Episode 5: The Glassenbury children by Pauline Reid
Pauline shares a sad mystery from long ago. Her tale examines the social history of Clare and the tragic loss of two children to drowning around the time of WWI.
Episode 6:  Inchiquin and The Hill Family by Millie Nicholls
Find out about The Hill Family and how they came to live in the Clare Valley. Millie talks about the plights and successes of a much loved local family and about Inchiquin homestead which was the scene of many celebrations, balls, and social gatherings.
Episode 7: Grasses and wild flowers by Millie Nicholls
Millie continues her exploration of the native vegetation of the Clare Valley. She draws our attention to the smaller plants that she knows so well. One of these small flowers, prized by the Ngadjuri people, was the Murnong.
Episode 8: Dashing away with the smoothing iron by Pauline Reid
A glimpse into the history of ironing through the ages, brought to you by Pauline Reid from the Clare branch of the National Trust of South Australia.
---
Have a story to tell? Explore how to make your own podcast with our Once Upon a Podcast series:
Storytelling tips to make your podcast shine.