Below are the winners and runner ups for each category, highly commendable and a gallery of additional entries.
Heritage is something we have inherited from the past and is valued enough today to leave for future generations. It can incorporate both the tangible and intangible, and is present in many forms including landscapes, landmarks, places, buildings, objects, languages, customs and ceremonies.
We asked for participants to simply take a photograph of a place or object managed by the National Trust of Western Australia and submit it online, with four categories to choose from: Professional photographer, Amateur photographer, National Trust of Western Australia member or Young photographer (no entries received).
Amateur Photographer winner and overall competition winner!
Jeanette Sarnowski
Karalee Rocks, Yellowdine WA
Steel Flume 1860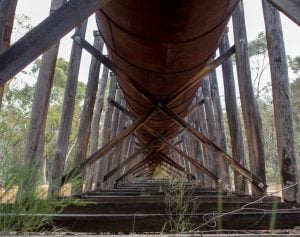 Amateur Photographer runner up
John Toohey
East Perth Cemeteries
In 2021 I was awarded a residency through the National Trust of WA to write a series of podcasts about East Perth Cemeteries
Part of my research involved long spells walking among the remaining headstones meditating on the lives beneath.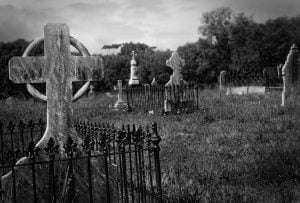 National Trust member winner
Colleen Donovan
Strawberry Hill at Barmup…the Parlour
The Parlour in the main section of the house "Strawberry Hill Farm", encompassing Kinjarling. Some time ago, a Friend and I did a Tour of Strawberry Hill Farm
and our very knowledgeable Tour Guide, Brian, gave such an amazing description of life at the farm that it has stayed embedded in my subconscious….included
was the description of the Wall Paper which once once hung in the Parlour that when I went to do another Tour recently, I mentioned how I would like to take a
photo of the Wall Paper enter it in the competition. There was amazement all round when I was told that the Wall Paper which was on the wall at the time of
Richard Spencer did not now existed the sad story of its demise. However, I did promise that if I ever won Lotto, I would definitely ensure that the wonderful masterpiece
is back on the Wall at Strawberry Hill House. I was amazed at my very vivid imagination!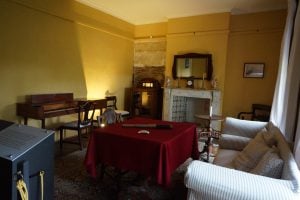 National Trust member runner up
Tom Burbidge
Peninsula Farm showing the old chimneys and heritage oak tree
This photo shows how the early houses of the Swan River Colony were built.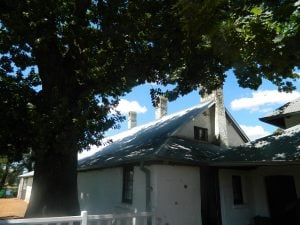 Professional photographer winner
Brett Leigh Dicks
No 1 Pump Station, Mundaring Western Australia
A photograph of the No 1 Pump Station in Mundaring Western Australia. Located at the foot of Mundaring Weir,
the facility was the first of eight steam pump stations constructed as part of the Goldfields Water Supply Scheme designed by CY O'Connor..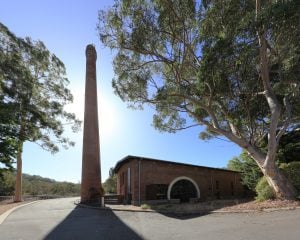 Professional photographer runner up
Chris Burbidge
Woodbridge House
This house is interesting to me as it was the family home of the Harper Family who were pioneers of the Swan Valley.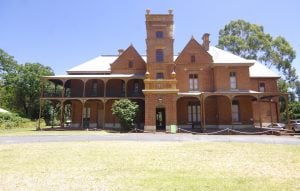 Highly commendable
Hilary Palladino
National Trust Perth WA
Beautiful heritage building in Perth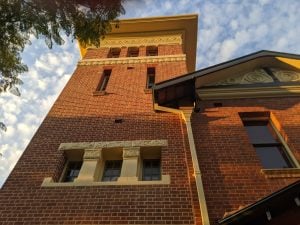 Jeanette Sarnowski
Mangowine homestead
Parked up from days gone by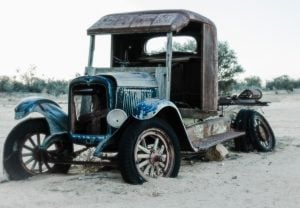 Allison Golsby
Climbing to the light, Samson House
The stairs leading to the observatory within Samson House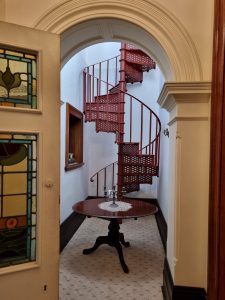 Carl Freedman
A place to reflect at East Perth Cemeteries. St Bartholomewe's
A building with history