The "Wingdom and Frogalik's Star" exhibition will transport you into a magical world of wonder and imagination. Enjoy paintings, quality prints and a story book signing by artist Zoe Fletcher.
This enchanting new exhibition features the story book Frogalik's Star, inspired by a collection of artwork by Zoe Fletcher called "Wingdom". The concept is based around nature, ecology, animals with magical wings and the power to bring the rain to lands which are in drought. The theme is inspiring, encouraging sharing and caring for the land together, while having fun taking part in the adventure. The beautifully detailed paintings, sure to be interesting to both children and adults, are oils on stretched canvas and are displayed in the story order.
The book has an educational fact and fantasy file and word glossary at the back to assist children and adults in learning /teaching about the wildlife featured within the book. A matching colouring book to suit 5year olds up to adults complements the story.
"The majesty, balance and intelligence of nature never ceases to amaze me. My art is totally inspired by our natural world, encouraging me to create realistic, quirky and magical images, in and outside of stories, for young and old" – Zoe Fletcher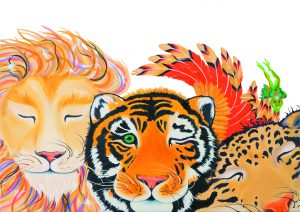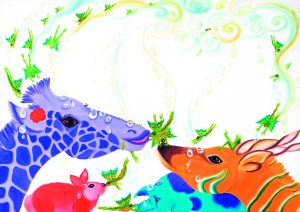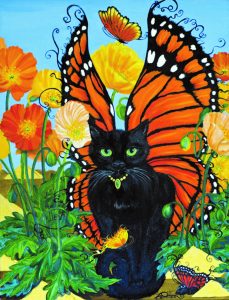 Images: All images of original painting by Zoe Fletcher
Exhibition details
Exhibition open 11am – 3pm, Thursday – Sunday from 4-25 September 2022.
The artist will be available for live book readings on Saturdays and Sundays.
How to book your tickets
Exhibition is included in a valid Everglades General Entry ticket.
Book via Eventbrite where possible, to guarantee a spot.