Visions from Sydney Cove looks at developments during the 1960s, a time when Sydney was setting a foot on the world stage. Landmarks such as the Opera House and the contentious Cahill Expressway are featured.
Visit the National Trust Centre* to view a free exhibition with rarely seen objects and images from the National Trust Archives. The National Trust recently accepted part of the AMP Archives collection, spanning from 1849 to the present day, offering a unique insight into the organisation's history. This collection focuses on the AMP building which was classified by the National Trust for its heritage significance in 2002.
Features of the exhibition include objects such as a wool baling hook dating from the colonial era which was uncovered from the site, a range of curious menus from the 19th century and a collection of vintage ads.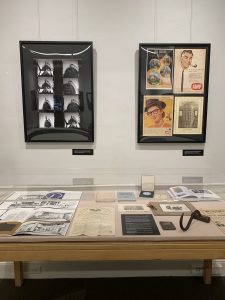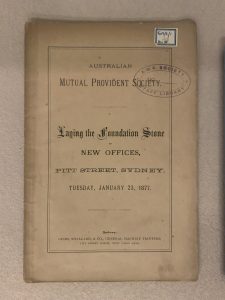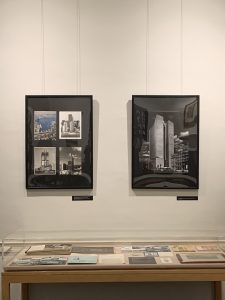 Images: Display items from the National Trust (NSW)'s AMP Archives collection.
Exhibition Details
Annie Wyatt Room*, The National Trust Centre, Observatory Hill
Regular opening times:  Monday – Friday, 11am – 5pm, until Wednesday 31 August 2022*
*Occasionally closed for private events, to confirm opening times in advance please call 9258 0123 or email info@nationaltrust.com.au
A special display of the AMP Building Model will be available for members attending the Extraordinary General Meeting to view on Saturday 20 August.
Tickets
Entry to this exhibition is free and pre-booking is not required.
Partner
Proudly presented with the support of AMP.