The Schools Reconciliation Challenge exhibition 'Under One Sky' showcases a powerful selection of stunning artworks and writing by school students inspired by First Nations peoples' understanding of Country.
This exhibition is comprised of works from NSW primary and high school students who have taken up the challenge of portraying their perspective on the theme for reconciliation: 'Under One Sky.'
Each year the National Trust partners with Reconciliation NSW to tour the student finalists' works throughout the state, allowing more schools to get involved and show off their art and writing works. The exhibition features an array of visually colourful artworks that celebrates Aboriginal and Torres Strait Islander people's cultures, histories, languages, stories and the call for all Australians to participate in reconciliation.
The theme for this exhibition recognises that for more than 60,000 years First Nations People have looked up at the sky, to understand the world around them. Looking up and reading the skies was, and still is, an important way to understand, interact with and develop connection to Country.
The skies are also a source of magic, mystery and meaning told through dreaming stories of the creation of the sun and moon. Sharing stories under the stars is also a way of passing on Aboriginal lore to children, about family, traditions, culture and history.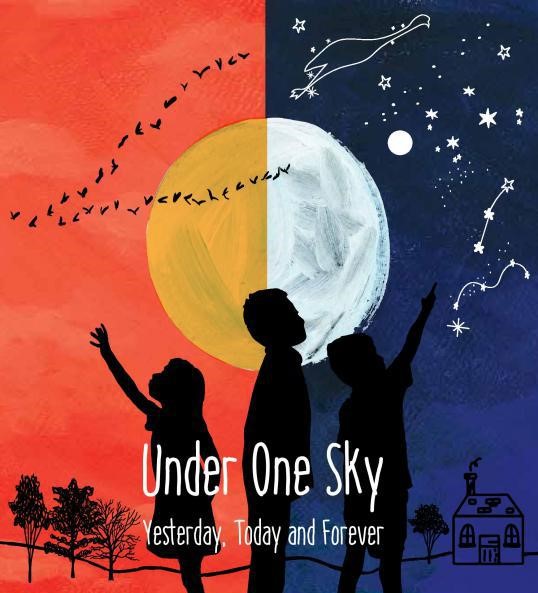 How to book your tickets
Please check the specific property pages below for full details of facilities for each location. Upcoming dates and locations:
Everglades House & Gardens: 10am – 4pm, Wednesday – Monday from Friday 26 May – Monday 24 July. General entry costs apply.
Brough House (neighbouring Grossmann House): 10am – 3pm, weekends from Saturday 5 August – Sunday 27 August*. Entry free, but gold coin donation gratefully received.
*Open other times by appointment for group or school bookings. Email grossmann@nationaltrust.com.au
Proudly presented in partnership with
Reconciliation NSW. Learn more via: schoolsreconciliationchallenge.org.au

Get involved with the National Trust (NSW)
Become a member and enjoy many benefits including access to special heritage places in Australia and in over 60 countries. Subscribe to our eNews for the latest heritage news, special offers and events.