'Travels with Mary' features a stunning collection of original Art Deco travel posters from the 1930s and 40s, on display alongside other memorabilia from Mary White's overseas travels.
Mary White (1882-1948) was a descendent of the White family of the National Trust's Saumarez Homestead in Armidale, NSW.
The vibrant and colourful Art Deco travel posters were collected by Mary throughout her overseas travels in 1939 and 1947 to the United Kingdom, Europe and Scandinavia. The timing of these trips provide insights into travel between Australia and Europe before and after the outbreak of WWII, showing how the world had changed.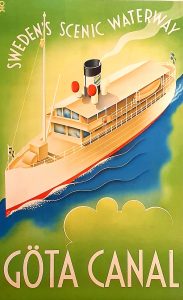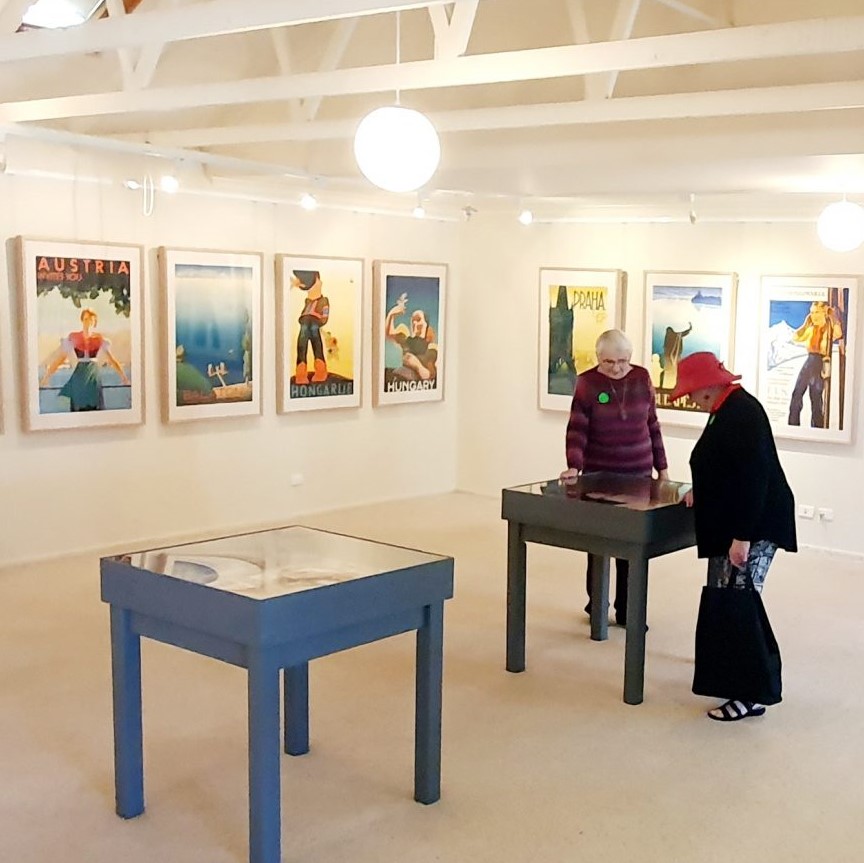 Photos: Jarrad Stevenson. Mary White Travel Collection (L-R): Poster "Göta Canal, Sweden's Scenic Waterway"; Visitors browsing the 2022 exhibition at Saumarez Homestead.
The exhibition features an array of postcards, brochures, tickets and objects that have enabled a reconstruction of Mary's travels. This significant collection of items was discovered in 2014 hidden inside a suitcase at the property.
After a successful display at Saumarez Homestead and the S. H. Ervin Gallery in 2022, this popular exhibition is now travelling to Everglades House & Gardens  – a significant heritage property of the same era, well known and admired for its Art Deco designed house surrounded by beautiful Sorensen designed gardens.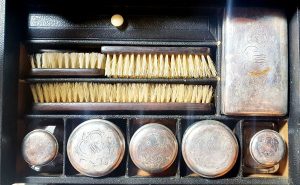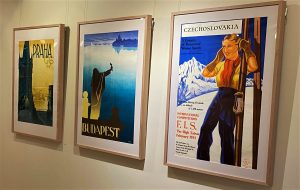 Photos: (Left and Right) – Mary White's travel set and suitcases from the Mary White Travel Collection, courtesy of Jarrad Stevenson; (Middle) – Travel posters on display in 2022.
Exhibition details
Exhibition open 10am – 4pm, Wednesday – Monday from Wednesday 15 February – Sunday 23 April 2023.
How to book your tickets
Exhibition is included in a valid Everglades General Entry ticket.
Book via Eventbrite where possible, to guarantee a spot.