Join a fascinating expert-led walking tour of Sydney's historic Central Railway Station.
For more than 164 years, Sydney's Central Station precinct has been a prime arrivals and departures point for the living. In earlier times, however, it fulfilled a similar purpose for the deceased: Devonshire Street Cemetery was the arrival point for coffins, and the departure point for the afterlife.
The construction and various extensions of the current station complex was an enormous undertaking, requiring a large-scale refashioning of the landscape and the demolition of a great number of historic buildings. Come and explore the many stories – some old, some new, and some surprising – associated with one of Sydney's grandest public buildings.
The tour will conclude with morning tea at Eternity Bar and Café, Central Station concourse.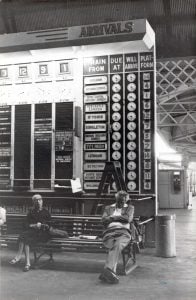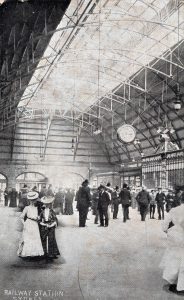 Images (L) Beverley Atkinson (1975); Both images from the National Trust of Australia (NSW) Archives.
Event details and important information
This tour runs from 10am – 12:30pm on Thursday 31 August 2023.
Meeting Point: Henry Deane Plaza at Railway Square, on the corner of Lee Street and the entrance to the Devonshire Street tunnel.
Relatively easy walking tour on level ground within Central station and surrounds. The walk requires a reasonable level of fitness as the pace needs to be quite brisk. There are some steps leading down to the Plaza, but there is a ramp close by.
Participants should wear comfortable sturdy walking shoes, carry water and wear a sun hat.
There are toilet facilities in the station, and a comfort stop will be made 2/3's of the way during the tour.
The tour will depart at 10.00am so it is recommended to arrive 10 minutes earlier.
The tour is not suitable in wet weather and would be rescheduled in the event of cancellation.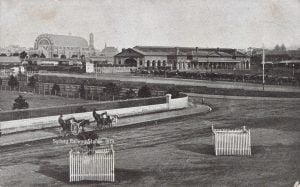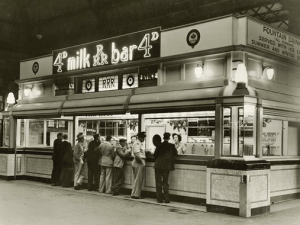 Image (Left) from the National Trust of Australia (NSW) Archives
Tickets
Tickets (includes tour and morning tea): National Trust members $65, adults $80 + booking fee.
Tickets sold out. Waiting list is now full.
Ticketholder enquiries
For ticketholder enquiries only, contact Jill Bunning on 0439 321 164 or via Bunning.jill@gmail.com
Get involved with the National Trust (NSW)
Become a member and enjoy many benefits including access to special heritage places in Australia and in over 60 countries. Subscribe to our eNews for the latest heritage news, special offers and events.