Held annually in October since 2013, Toowoomba Open House is now moving to May. On Sunday 22 May 2016 a mini-event will mark this change with seven special places open for free, with a full event on Sunday 28 May 2017.
For more information, drop into the Toowoomba Open House information hub at the historic Russell Street Men's Toilet from 9.30am.
A free guide and map will be available at each of the participating venues on the open house day. Download a copy now.
Bendemere, 15 Boulton Terrace,  corner of Campbell Street, Toowoomba
Ellerslie House, 53 Taylor Street, Toowoomba
Gladstone House, 3 Gladstone Street, Towoomba
Gladstone Cottage, Toowoomba
Russell Street Men's Toilet, opposite Chalk Drive and the Railway Station
Toowoomba Railway Station Platform and Honour Board, Railway Street, Toowoomba
Toowoomba Railway Station Goods Shed, by guided tour only, every half hour, book at  Eventbrite.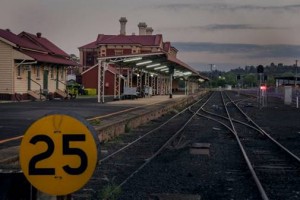 Walking Tour – Experience Toowoomba's First Transport Revolution. 
Join us when we explore the Toowoomba Railway precinct and reflect on the enormous significance the railway has had in shaping the development of Toowoomba. Having gained unparalleled access to the precinct, including the distribution and storage focus of early Toowoomba, the goods shed, Toowoomba's Open House invites you to take part in a wonderful journey of exploration.
Enjoy an informative guided tour of the Railway Precinct. Each tour runs for between 90 -120 minutes commencing at 10.30am and 2.00pm. Bookings are essential and a small donation is encouraged.
WHERE: Toowoomba Railway Station – Railway Street, Toowoomba, Qld 4350 – View Map.   Book now.
For more information contact:
E: info@toowoombaopenhouse.com.au
W: toowoombaopenhouse.com.au
f: facebook.com/toowoombaopenhouse