''Do not judge a book by its cover'' they say... This special tour discusses the influences, style and sustained preservation of this Historic National Trust property that is the picture of humble grandeur.
Architecturally, there is a quiet elegance hiding behind Dundullimal Homestead's slab hut façade (one of the nation's oldest) and weathered roofing.
Its transition and growth through many owners and more decades exposes it as a revered building and a comfortable social gathering place.
Substantial without grandeur, innovative without trickery or embellishment, Dundullimal Homestead has emerged from 170 years of growth and of reduction as a building worthy of national note.
Tour, discuss and explore the preservation of a building which reminds us of the past and informs us of who we are.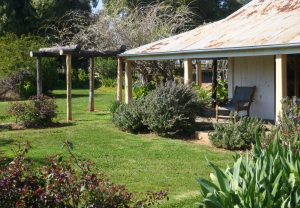 Event details
Hosted as a special celebration during the Australian Heritage Festival, this tour and talk will run from 10am -11am on Sunday:
3 April
10 April
24 April
22 May
29 May
The shed café will be open for lunches, morning & afternoon tea.
How to book your tickets
This special tour is included in a standard general entry ticket.
Book via Eventbrite where possible, to guarantee a spot, unless you are redeeming a Service NSW $25 Discover voucher. You are welcome to use your voucher at this National Trust Property when you purchase your tickets upon arrival.