A unique display depicting the Newcastle West of yesteryear, specially chosen by museum volunteers from photographs, post cards and memorabilia in the Porter family collection.
Enjoy a journey back in time at Miss Porter's House Museum.
In 1910 Herbert Porter, a local carrier and grocer's son, brought his new bride to what is now Miss Porter's House. After Herbert's untimely death in 1919, Florence Porter and her daughters Ella and Hazel lived in the house until their deaths. The girls, like their father, uncles, and aunts, walked across railway lines to attend Cooks Hill Public School, heard the Hamilton coal-line trains pass in front of their home and smelled fumes from the huge Steel Street Gasworks opposite their front door. School prizes, reports and magazines still exist in the Miss Porter's House collection together with photographs illustrating everyday life for the Porters in Newcastle West.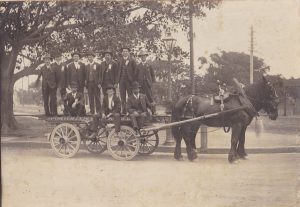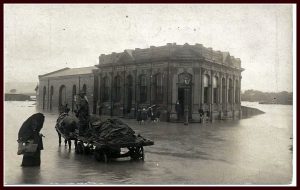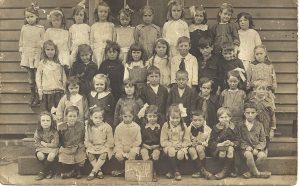 Images L-R Herbert Porter and friends; Steel Street Gas Works office 1908 flood; Cooks Hill PS featuring Ella Porter. Miss Porter's House Collection. Copyright National Trust (NSW)
The house built by Herbert Porter survives as a poignant insight into the homelife of an era. It now sits amid both reminders of the past and the buildings and activities of the future. By preserving and studying Miss Porter's House and its collection we can see, not stagnation, but change. Gas light gave way to electricity; sewerage, television and refrigeration arrived over time; plastic items were added to ceramic and glassware and neighbours and neighbourhoods arrived and departed.
See 'The Porters in Newcastle's West End' and experience Edwardian Newcastle and the changing face of the West End during the twentieth century.
How to book your tickets
Book via Eventbrite, where possible, to guarantee a spot.