Welcome springtime with a guided walking tour and picnic in the beautiful grounds of the National Trust's rarely seen Golden Vale property.
Join us for a very special guided walking tour where the glorious landscapes and lovely gardens of Golden Vale, currently closed to the public, await you.
In 1798 the first European explorers to the 'new country' described the view from Mount Ginginbullen, where Golden Vale now sits, as the 'finest in the world'. In 1820 Governor Macquarie was so moved by the Sutton Forest landscape that he longed to share the beauty of the 'English pleasure ground' with his dear wife and son. The landscape so admired was an indigenous one – the result of thousands of years of land use by the Gundungurra people and the unique geology of the land they called Wingecarribee – the waters to rest beside.
Experience this charming landscape, peel away the layers of its intriguing history and discover the beauty of one of the National Trust's rarely seen treasures – Golden Vale.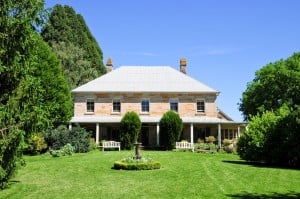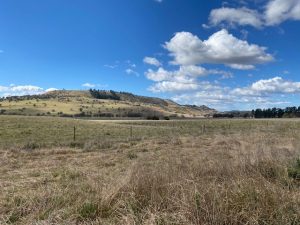 Images L-R: Golden Vale Homestead; Mount Ginginbullen from Golden Vale Road, Corbett 2022
Event details
Select from two dates: Sunday 23 or Sunday 30 October, 11am – 2pm
Tickets include guided walking tour, light picnic lunch and refreshments.
Bring comfortable walking shoes, own water and wet weather clothes as required.
Tickets
Members $40, adults $50, concession $45.
Book via Eventbrite where possible, to guarantee a spot.