The Inner Eye at Everglades House & Gardens is a reflection on the artistic experience through 2020.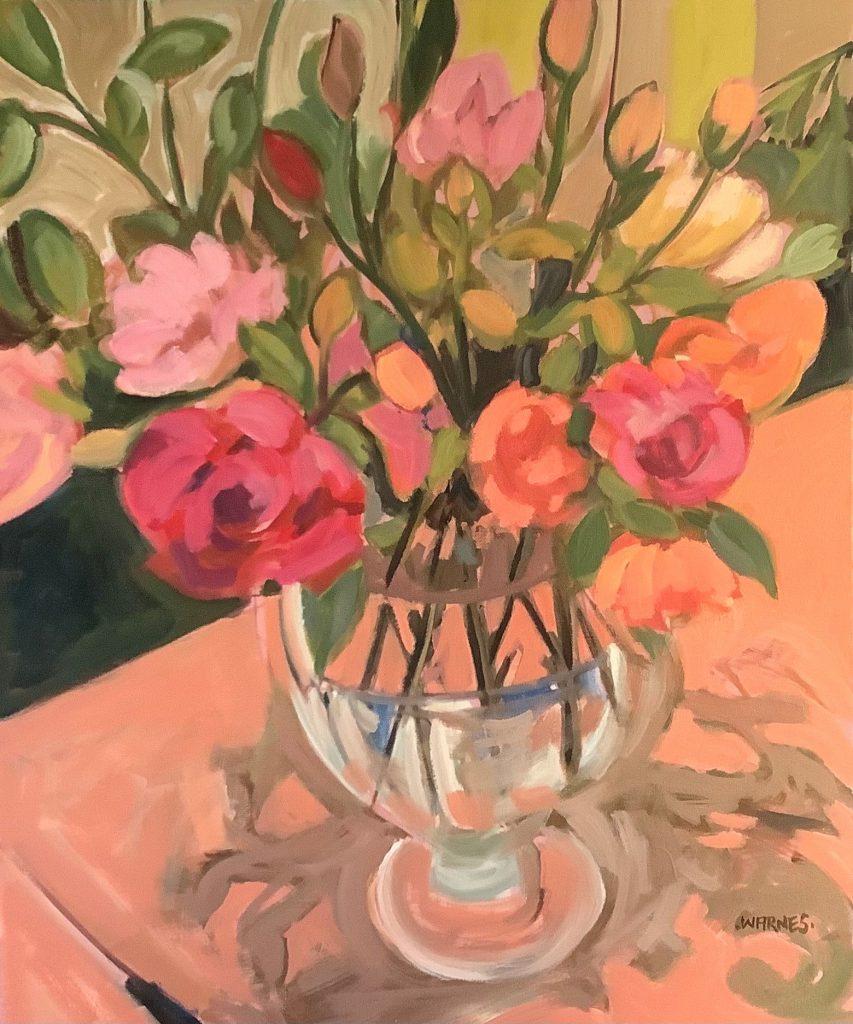 About the exhibition
Artists, Natasha Daniloff and Ann Warnes saw 2020 as the time to live in their creative imaginations and celebrate the beautiful – whether real or imagined.
Choosing subjects that elevate and nourish the spirit, they painted things such as a bunch of flowers from the garden or a collection of cherished objects. Living in the Blue Mountains, they also had the advantage of being able to paint outdoors, and in public and private gardens. The skies and expansive views influenced many of paintings.
It was a year of productive solitude as these two artists were nourished by their surroundings and creative practice.
(Image: Rodney's Roses, by Ann Warnes)
How to book your tickets
Entry to the exhibition is free for National Trust members. Not a member – join today! For general admission, entry is included with your ticket to Everglades House & Gardens.