Telling Tales is a collection of images, creative artworks and stories relating to some of the wonderful events and contributions of volunteers and the local community.
This exhibition highlights some of the remarkable achievements of our volunteers and the wider Everglades community. From stunning embroidery depicting art deco themes to beautifully hand painted banners, this diverse and colourful collection will interest anyone who has a passion for heritage and the special place Everglades House & Gardens has within the Blue Mountains community.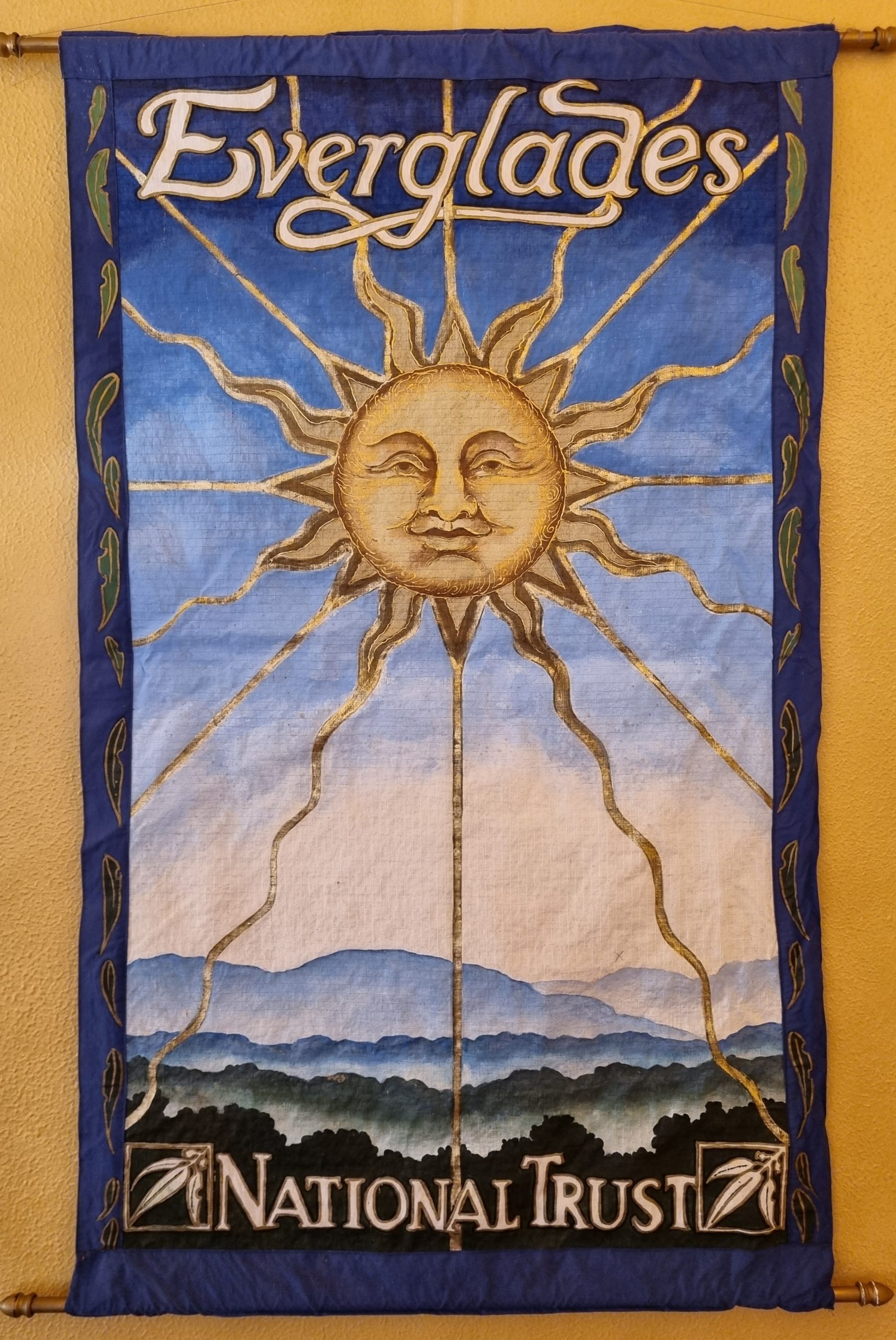 Image: A beautiful painted banner, part of the Everglades House & Gardens collection.
Exhibition details
Exhibition open 10am – 4pm, Wednesday – Monday from Saturday 3 December – Saturday 31 December 2022.
How to book your tickets
Exhibition is included in a valid Everglades General Entry ticket.
Book via Eventbrite where possible, to guarantee a spot.