An exquisite Piano & Tea Recital awaits you at Dundullimal.
We invite you to Dundullimal Homestead to enjoy an historic recreation of the Tea Concerts Dundullimal staged in 1890's. Taken from original sheet music collected over time by the Baird sisters – Kennedy, Annie, Alice and Hannah – from the 1880's, step back in time as you enjoy the splendor of a gentle concert, an engaging heritage talk and some very fine High Tea.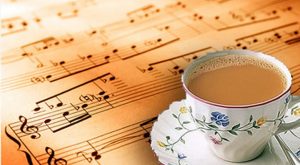 Sometimes, if the night was fine, they came in such numbers, that the 'four o'clock tea' had to be served in relays, and the crowd being far too large for the hall, the 'concert', from necessity, was held outdoors in the moonlight.
The serendipitous discovery of Hannah Maud's lovingly and professionally bound volume of music by staff at Dundullimal during COVID-19 lockdown provides a rare and intimate glimpse at the musical life of a pioneering family in an isolated but rapidly growing country town, in an era when such "Tea Concerts" provided great musical entertainment and marked an important opportunity for the community to come together dressed in their finery, gifts to be given, and for news from surrounding areas to be shared.
Historically these events often drew as many as 200 or so supporters from surrounding areas. For our modern day events however, only limited tickets are available.
How to book your tickets
This event has been cancelled. See what else is on at Dundullimal Homestead.