Have you always wanted to master the art of tea blending?
Come along and learn about tea alchemy from award-winning Certified Tea Master and Certified Tea Blender, Belinda Hellyer. Be inspired by the gardens at Stangate House in Aldgate and take the time to wander through its lush gardens. A delicious treats to accompany your tea break will be provided.
Explore the various types of teas, caffeine free tea bases, herbs, flowers, petals and peels. Learn about the properties and flavour profiles of each and how to layer them to create a delicious balanced blend. Hand blend your own organic tea or herbal tisane to take home and share with family and friends.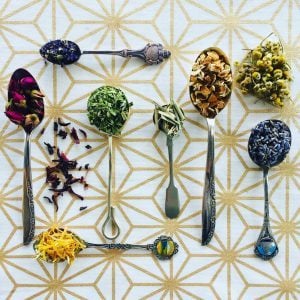 Saturday 19 September 2020
Two sessions available
10am & 2pm

Cost:
$70 per person
Location:
Stangate House
3 Edgeware Road, Aldgate
Enquiries:
bookings@nationaltrustsa.org.au or 8223 1234
Workshops, until further notice, will be COVID SAFE in accordance with public health regulations