Think you know all there is to Ned Kelly? Think the past is truly past?
This summer,  get up close and personal with the biggest name in Australian criminal history at the Old Melbourne Gaol.  
Meet Ned Kelly during an intimate virtual reality experience surrounding one of the most divisive trials and executions in history.
Everyone has an opinion when it comes to Ned Kelly. But who can say they really know him?
Virtual reality experience developed by: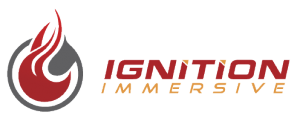 Kids can also get a deeper glimpse of the man beneath the armour with a code-breaking activity that will send them on a hunt through every corner of Gaol.
An important message in Ned's words awaits those who keep their wits sharp.
Please note A Word From Ned is designed for children aged five and over. 
For more information on the Old Melbourne Gaol visit the website.
Read the Frequently Asked Questions here.