View an extraordinary 17th century artwork from the Dutch Golden Age on display for one day only in the Blue Mountains' oldest colonial building, Woodford Academy.
To celebrate the discovery of an outstanding 17th century painting, the Woodford Academy is inviting the community through its doors for a special opportunity to view this recently researched and conserved painting, placed back into the heart of the Blue Mountains for a special open day.
The work is being attributed to Gerrit Willemz. Heda, son of the famous Dutch 17th century still life painter Willem Claesz. Heda; but expert considerations of the Still Life's creator are ongoing, with suggestions that it may be a father-and-son collaborative artwork being investigated. Willem Claesz. Heda's works are typically valued in the millions of dollars.
In 1979 the Woodford Academy and its contents were bequeathed by Gertrude McManamey to the National Trust NSW. The building was opened as a house museum in 1996.
This is a great opportunity for art lovers to see this amazing historic artwork returned temporarily to one of the Blue Mountain's most historic colonial buildings, and meet the National Trust Collection Manager who will discuss the laborious conservation project which helped ascertain Still Life's authenticity.
Don't miss your chance to be one of a select few to see this incredible painting.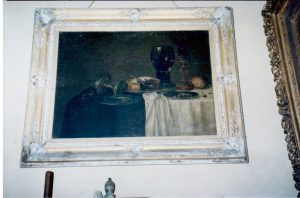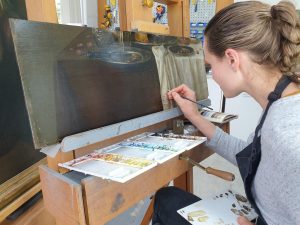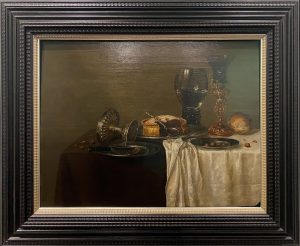 Images (L-R): Still Life in Woodford Academy before restorations; Restoration by International Conservation Services; Still Life post restoration
Event details
Still Life will be on special display as part of the 2022 Australian Heritage Festival at Woodford Academy, with hourly sessions running  from 10am – 4pm on Saturday 14 May 2022. Spaces limited.
The Woodford Academy café will also be open and serving delicious refreshments.
How to book your tickets
Tickets are strictly limited.
Book via Eventbrite, where possible, to guarantee a spot, unless you are redeeming a Service NSW $25 Discover voucher. You are welcome to use your voucher at this National Trust Property when you purchase your tickets upon arrival (pending ticket availability).