Learn new skills in a series of half and full-day workshops as Faye Wilson guides you through the various techniques and methods you will need to capture the raw, natural beauty of Everglades House & Gardens overlooking World Heritage listed wilderness.
Looking to learn a new skill or flex your creative muscles in beautiful surrounds? Join a either a full or half day "Sketching from Nature" workshop led by local artist Faye Wilson in the stunning Everglades gardens – the perfect inspiration for your creations.
Learn about the techniques that botanical artists use to see and record their observations accurately as well as those for taking in broader views of nature in the landscape.
Be guided through some of the basics of these techniques in one of the Blue Mountains most scenic and historic locations.
Try a variety of artists materials and tools and shown how and when to use them.
A fantastic opportunity to draw and sketch from macro aspects of Everglades taking in breathtaking views of the Jamison Valley and from the micro with a myriad of beautiful trees plants and shrubs to focus on.
Faye will also discuss how and why artists work from nature, why they keep sketchbooks and share stories of local history, botany, geology and culture accumulated over thirty years of living in this unique and beautiful part of the world.
Faye Wilson has been teaching drawing for over 30 years and believes that drawing directly from nature provides the perfect focal point for learning the art of seeing through observational drawing – an essential skill for those who would like to begin art practice or to improve their existing practice.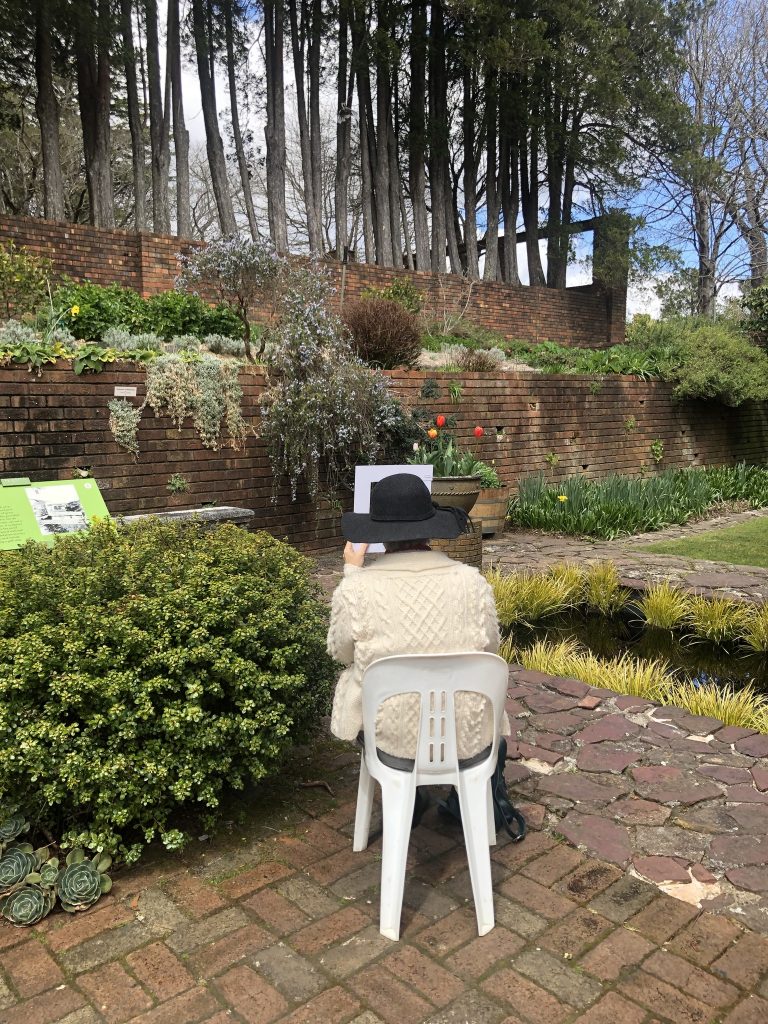 Image courtesy of Faye Wilson
Workshop details
Full and half-day workshops available:
Note:
This class requires at least four people to run. In the unlikely event that we don't get this number, we'll cancel the class and fully refund you and inform you via email, so please watch your email a few days prior to the class.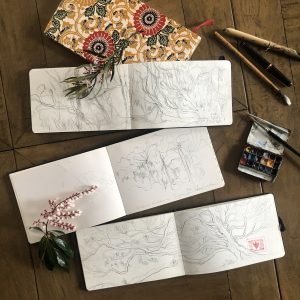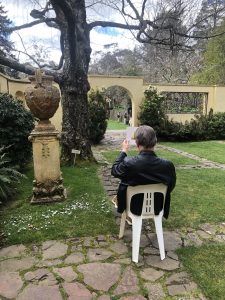 Image courtesy of Faye Wilson
How to book your tickets
Book via Eventbrite, where possible, to guarantee a spot. Spaces strictly limited.
Half-Day: Members $80, adults $90, concession $85. Book here.
Full-Day: Members $170, adults $190, concession $180. Book here.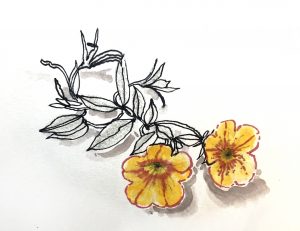 Image courtesy of Faye Wilson