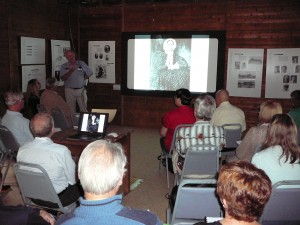 Several speakers will provide interesting information about Saumarez Homestead and its people.
A highlight will be a talk by Anne Philp, granddaughter of F J White titled "Saumarez Multi Generation Employee Families".
Anne will talk about families who worked at Saumarez for many years.
Opportunities for volunteering at Saumarez Homestead will also be outlined.
Morning tea provided. BYO Lunch. RSVP: 31 August 2016