Old Style Handicrafts Displays and Demonstrations.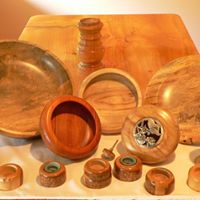 Royal Bull's Head Inn is a rare, surviving inn building of pre-Separation Queensland. From the period when Drayton was an important stopping place between Moreton Bay and the Darling Downs, RBHI features some uncommon building methods and intact and unusual internal features. This coming Open Day at the Royal Bulls Head Inn, we will be displaying and demonstrating old style handicrafts. You will also have the opportunity to see wood turned homewares by Kerry Smith from Cottage Lane Furniture and Wood Turning.
Hot soup will be on sale for $5 per person.
Entry fees: $4 children/concession, $6 Adults, $18 Family, Free National Trust members.
Royal Bull's Head Inn, 59 Brisbane Street, Drayton
T: 4637 2278
E: toowoomba@nationaltrustqld.org