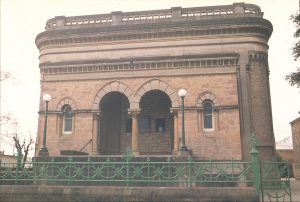 A range of faith based and heritage organisations have been exploring potential futures for the many extraordinary places of worship in South Australia and their communities at an annual conference event.
This year we are restarting the conversation with a workshop and public panel discussion for those people who are exploring new ways for places of faith to serve and sustain their communities.
Join us as we explore new uses for places of faith.
Collette Brennan (CEO, Abbotsford Convent, Melbourne) is our special guest speaker. A short performance by guitarist Aleksandr Tsiboulsk will demonstrate the wonderful church acoustics.
This event has three parts:
3pm – 5pm:

A workshop for those considering new futures for places of faith.

5.30pm – 7.30pm:

A formal panel discussion on issues and opportunities.
A short musical performance by guitarist Aleksandr Tsiboulsk. Light refreshments to follow the performance.
COST
Workshop 3pm – 5pm: $40
Panel discussion & performance 5.30pm – 7.30pm: $8
LOCATION
North Adelaide Baptist Church
154 Tynte Street, North Adelaide, SA 5006