Come and join us on an historic exploration of the area around Marulan, where we will visit two quarries and two homesteads.
It was not just pastoral enterprise that brought European settlers and wealth to the region. There are a number of mines on both sides of the Hume Highway around Marulan that were important to the district's development. We will visit two quarries as well as the property of 'Longreach' at Braydon which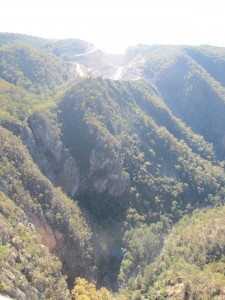 has the oldest Argyle mine site where marble was first extracted in the 1810s.
'Lockersleigh' is another delightful historic property we will visit that some may remember from our February 2013 Towrang tour.
John Jervis and Linda Roberts will accompany this bus trip.
Pick up points are behind the shops in Deakin at 7.30am or on Northbourne Ave, Lyneham at 7.45am – please specify preference and any dietary restrictions when booking.