We will visit three private gardens in the Monaro High Country. The gardens are located on historic pastoral properties where sheep and cattle graze over the extensive Monaro plains. At altitudes of around 1000 metres, the gardens are "cold climate" with four distinct seasons giving fabulous autumn colour, spring flowering bulbs, leafy summery greenery and cold winters with frosty mornings and sometimes snowy days.
Each garden is distinctly different and all have an interesting history. They are the result of a wish to create a beautiful space and a welcome retreat from the often harsh reality of life on the land.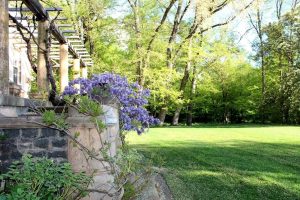 Hazeldean was settled by the Litchfield family in 1865 and is home to one of the largest Merino and Angus studs in Australia.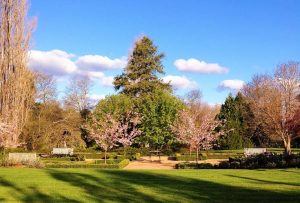 Shirley is a sheep and cattle property between Nimmitabel and Bombala which has a higher than usual rainfall than most properties on the Monaro enabling the garden to thrive even throughout years of drought in the region.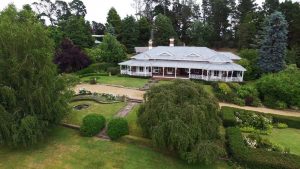 The Curry Flat homestead was designed by the well-known Monaro architect G.D. Cochrane in 1895 and remains true to the original design with gracious verandahs and bay windows.
Morning and afternoon tea and lunch will be provided.
This is a self-drive tour. When you are booking please advise if you can take any extra passengers or if you require transport. If we are unable to accommodate those requiring transport by car-pooling, it may be possible to hire a mini-bus which Linda Roberts would drive. Cost of bus-hire would be additional to the tour cost.