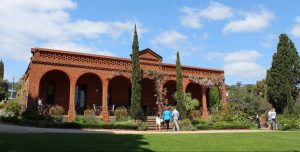 NTSA Annual General Meeting 2019
Notice is hereby given that the 64th Annual General Meeting of the National Trust of South Australia will be held at the North Adelaide Community Centre, 176 Tynte Street, North Adelaide, on Saturday 16 November 2019 from 10am to 1pm. All members are invited to attend.
Agenda
Introduction and Welcome.
Minutes of the 63rd Annual General meeting.
Business arising from the minutes.
General Business
President's Report.
CEO's Report.
Financial Report.
NTSA Awards Presentation.
Any Other Business.
Lunch.
For more information contact:
executiveadmin@nationaltrustsa.org.au