Celebrate the 50th anniversary of the opening of the Norman Lindsay Gallery with a visit to our special exhibition featuring an array of fine works loaned form public and private collections.
To celebrate its 50th anniversary, the Norman Lindsay Gallery presents a special exhibition of works from the New England Regional Art Museum and Ian Potter Museum of Art (University of Melbourne) collections.
Many of these oils and watercolours have not been seen at the Gallery before and, together with highlights from the Norman Lindsay Gallery collection, will be a rare opportunity to see fine examples of Norman Lindsay's mastery in this unique setting.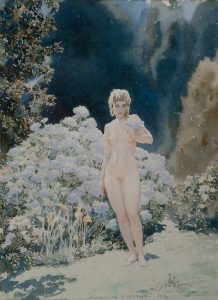 NORMAN LINDSAY
Hydrangea 1934
watercolour
New England Regional Art Museum, bequest of Howard Hinton 1948
Exhibition details
Exhibition open 10am – 4pm, Thursday – Monday from Friday 24 February – Monday 29 May 2023.
How to book your tickets
Book via Eventbrite where possible, to guarantee a spot.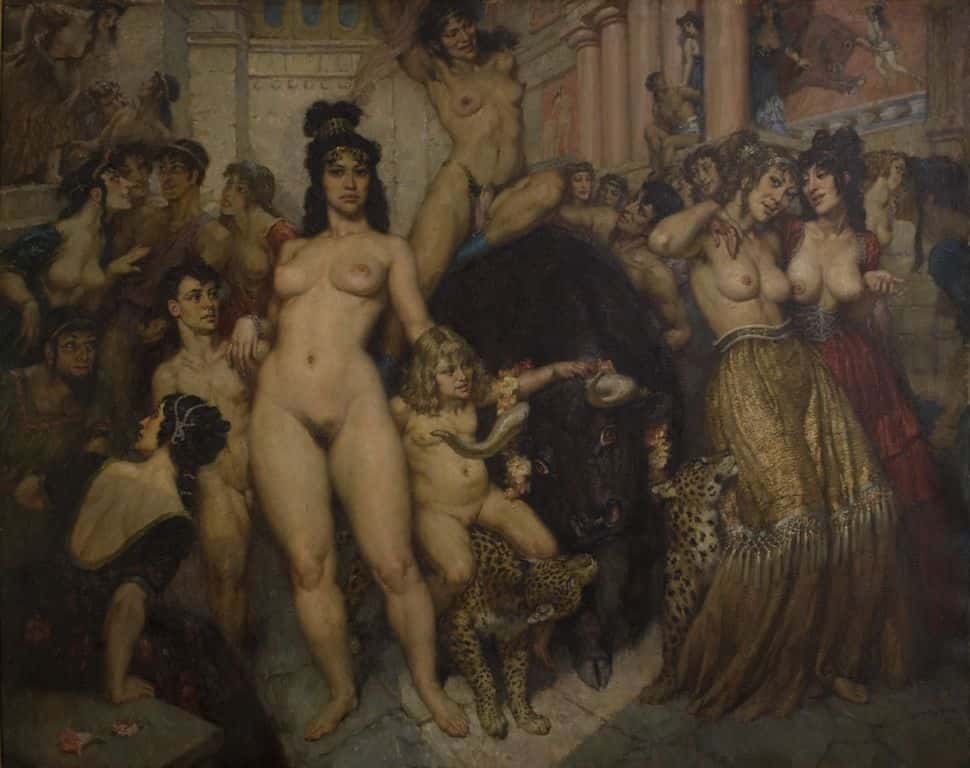 NORMAN LINDSAY
Crete 1940
oil on canvas
The University of Melbourne Art Collection, gift of Norman Lindsay 1969