View a series of powerful images set to move you, get a first glimpse of heritage under threat and be inspired to help make a difference.
In 1962, conservationist and council member of the National Trust (NSW), Dame Helen Frances Blaxland (1907-1989) initiated an exhibition of Max Dupain photographs of early public buildings and houses of Australia. Then, as now, there was "NO TIME TO SPARE" for our heritage.
As the Trust prepares to mark the 60th anniversary of this landmark exhibition in 2022, through the hard work of our volunteers we present this – a first glimpse – of twenty images in the Annie Wyatt Room. This is not an end but a start – the tiny tip of an iceberg. Now is the time to come together to call for better outcomes for a more beautiful, layered and complex future; one that is entwined with our past, not built over it.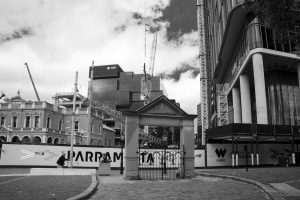 Image: Parramatta War Memorial. Copyright Paola Talbert.
Our historic landscapes, iconic sandstone buildings, celebrated public spaces, vital wildlife corridors… all of these are actively under threat. When our significant historic and natural environments are considered individually and out of context, we reduce its complexity and ignore its connections. The answers are not simple – do you value a mountain orchid over the wild brumby? – but need to be considered.
Our cities and our forests have evolved over many years, yet can be destroyed almost in an instant. This display of images invites us to take time to understand and appreciate our heritage – the importance of respect, of community, the value of our past – not just to the past but to the present and to our future. Instead of jumping for the loudest voice or the biggest wallet, we must consider our responsibilities individually and collectively to our heritage and to the planet.
David Attenborough has urgently called for us to "re-wild the world" and this must start with our thinking, not just about the past, but about the future.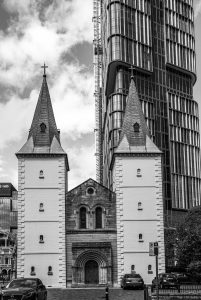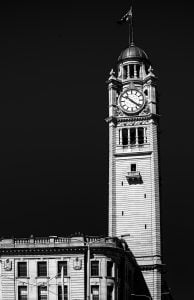 Images (L-R): St Johns Cathedral, Parramatta; Central Station, Sydney. Copyright Paola Talbert.
Event Details
Annie Wyatt Room, The National Trust Centre, Observatory Hill
Regular opening times**:  Monday – Friday, 11am-5pm until 28 February 2023.
**Occasionally closed for private events, to confirm opening times in advance please call 9258 0123 or email  info@nationaltrust.com.au
Tickets
Entry to this photographic exhibition is free.