Bring the family and enjoy this historic Blue Mountains property, exhibition and creative art programs to celebrate 50 years of the Norman Lindsay Gallery and the launch of the new Norman Lindsay Legacy exhibition.
Experience the beauty of the former home and studios of artist Norman Lindsay at a special Gala Weekend celebrating 50 years of the Norman Lindsay Gallery, opening its doors to the public for free.
Take a gentle walk around the expansive landscaped grounds that surround the house, before heading inside to browse the special anniversary exhibition, Norman Lindsay's Legacy, drawn from the collections of New England Regional Art Museum, Ian Potter Museum of Art (University of Melbourne) and the Norman Lindsay Bequest. Featuring highlights from the Norman Lindsay Gallery collection, it will be a rare opportunity to see fine examples of Norman Lindsay's mastery – many of which have not been seen at the Gallery before.
Book in for three special (spaces strictly limited!) workshops led by three talented Blue Mountains artists across the weekend:
To celebrate Lindsay's commitment to drawing the Gallery is also providing a free 'drop-in and draw' space for visitors to enjoy. Children can create their own magic by drawing Albert the Magic Pudding – the star of Lindsay's quintessential 1917 children's book (inspiration and materials supplied). Adults are invited to draw Lindsay's sculptures, including the Balinese Dancer, in the beautiful sandstone courtyard of the old house.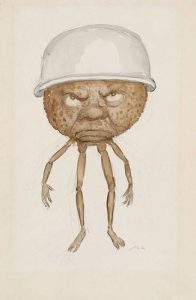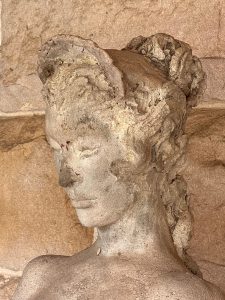 Event details
Norman Lindsay Gallery is open for special 50th anniversary celebrations from 10am – 4pm, Saturday 25 and Sunday 26 February 2023.  Last entry 3pm.
There will be a Rotary BBQ in the grounds at lunchtime over the weekend and the Lindsay Café next door is open.
Please phone the café on 02 4751 9611 for any lunch enquiries.
Tickets
Gala house and garden entry is free. Pre-booking is not required.
Pre-book workshop tickets via Eventbrite:
Partners
New England Regional Art Gallery
Ian Potter Museum of Art
Get involved with the National Trust (NSW)
Become a member and enjoy many benefits including access to special heritage places in Australia and in over 60 countries. Subscribe to our eNews for the latest heritage news, special offers and events.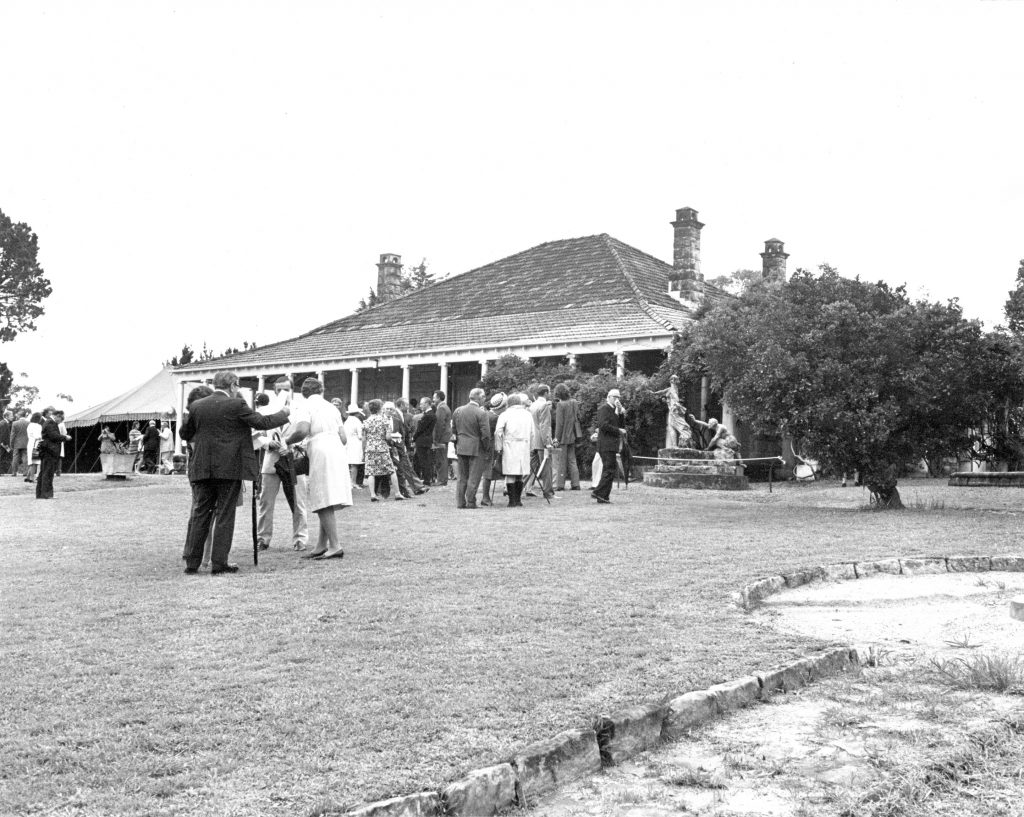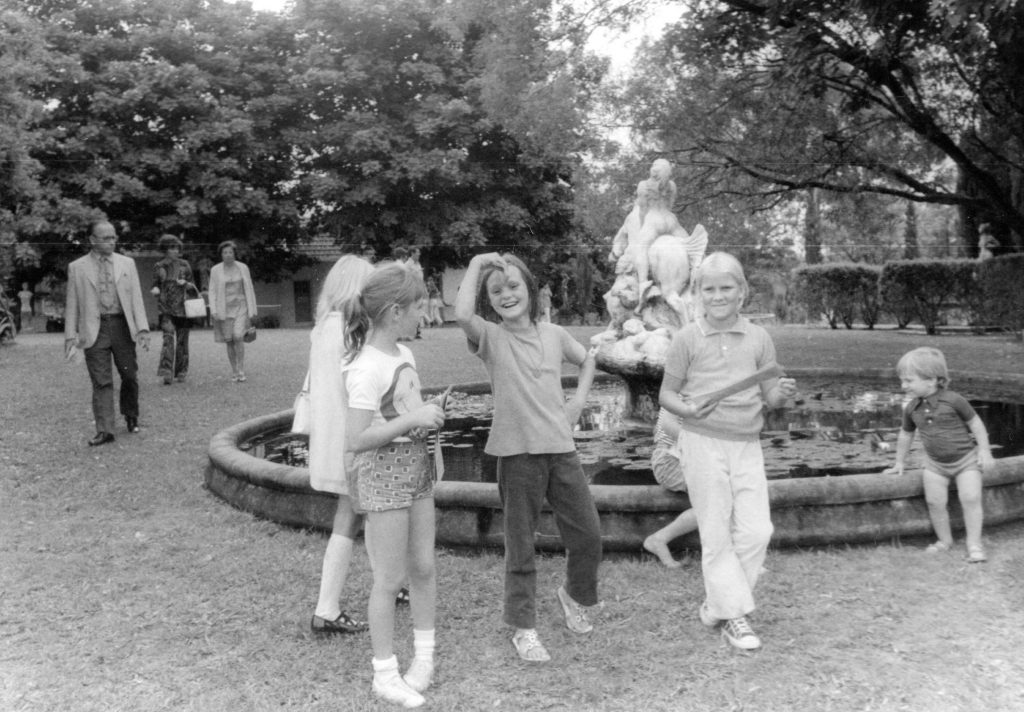 Images: Left – Guests at opening on front lawn, John Fairfax & Sons Ltd. Right – Children in Front of Sea Horse Fountain