The National Trust (NSW)'s 2023 Annual General Meeting provides members with the opportunity to engage with the Board of Directors.
National Trust (NSW) members are invited to attend the Annual General Meeting (AGM) from 3:30 pm – 5:00 pm AEDT on Saturday 25 November 2023.
Attendees can participate in person at the S. H. Ervin Gallery or online. This is a fantastic opportunity to join in from any location.
Members will hear the President's report on the last 12 months and the 2023 Board of Directors election results. Recipients of the National Trust Honours Awards for 2023 will also be announced.
To finish, drinks and canapés will be served.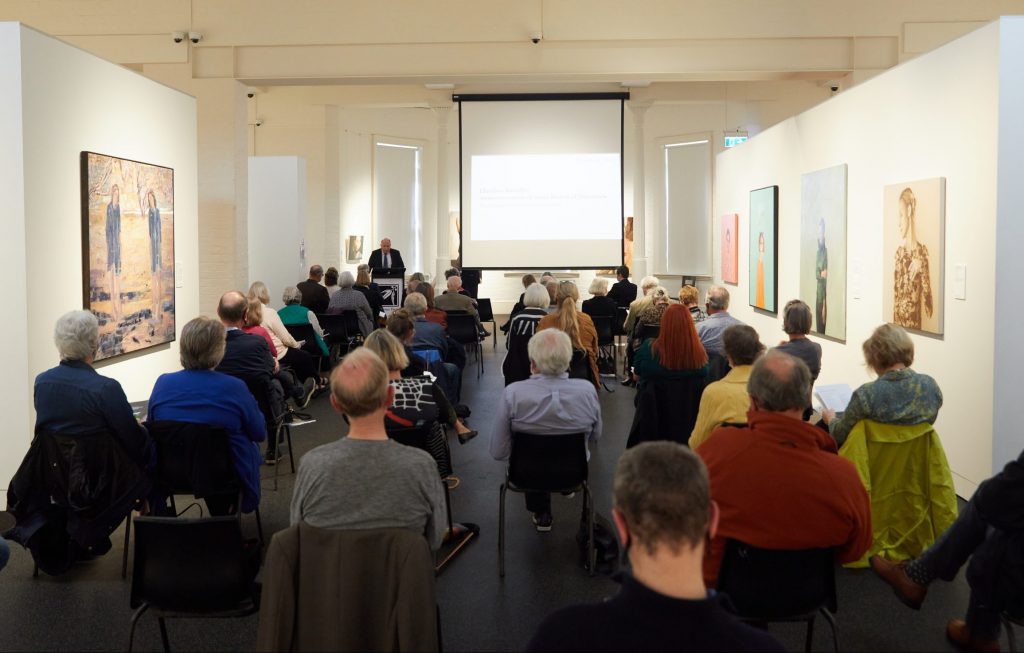 Agenda for the day:
Welcome, proxies, apologies and adoption of 2022 AGM minutes.
Receipt and consideration of the report of the Board of Directors for year ending 30 June 2023.
Receipt and consideration of the Audited Consolidated Statement of Profit and Loss, Statement of Financial Position and Directors Report and Declaration for the year ending 30 June 2023.
Appointment of the Auditors for the 2023/24 Financial Year.
 Announcement of the 2023 Board of Directors Election results.
National Trust Honours Awards 2023 announcement.
Any other business or motion in accordance with the National Trust of Australia (NSW) Act 1990 and its Rules.
General business.*
Registration
Registration for in person attendance and the livestream will open shortly.
On the day
Please bring your membership card with you if attending in person.
The S.H. Ervin Gallery has wheelchair access and free car parking for members.
Joining the livestream
Please ensure Zoom is installed on your PC or mobile phone and updated to version 5.8.6 or higher 
Participating in the Q&A:
· Select the Q&A button on the bottom bar, visible while you are viewing the livestream
· Type your question* and hit send (you can choose to send anonymously)
*Please note, your question cannot be withdrawn once it has been sent.
Livestream support
For technical support ahead of the day, please contact our support team on (02) 9258 0117 from Monday – Friday, 9am – 5pm.
*General Business: Pursuant to the National Trust of Australia (NSW) Rules, Rule 61 states: Any member who is desirous of bringing forward any business (other than a motion) for discussion at any meeting shall forward to the Office not less than seven (7) days before the meeting a notice in writing signed by the member stating the general nature of the business for discussion. In the absolute discretion of the Chair of the meeting, the Chair may permit discussion of any business of which such notice has or has not been given.