Naomi Oliver utilises creative coding and video projection to respond to and explore the history and purpose of the interior decoration features of Woodford Academy.
Artist in Residence Naomi Oliver explores the furniture, materials, objects and trimmings of Woodford Academy to uncover possible personalities and social pretensions, as well as hidden or overt intentions.
Using creative coding and video art, Oliver responds to historical artefacts digitally, attempting to tap into a space where old and new technologies intersect. Oliver's art practice is based around digital video, animation and sound, often combining analogue and digital mediums/processes to create experimental, otherworldly pieces.
In both 2017 and 2018, Oliver has contributed to Vivid Sydney projects. For the last twenty years, she has exhibited work and collaborated with artists in Australia and internationally. She was an artist-in-residence at Arteles Creative Centre in Hämeenkyrö, Finland (2011) and at The Lock-up Gallery art residency in Newcastle, NSW (2011). Completing her Bachelor of Fine arts (Honours) in 2003 at the University of Western Sydney, she currently lives and works in the Blue Mountains.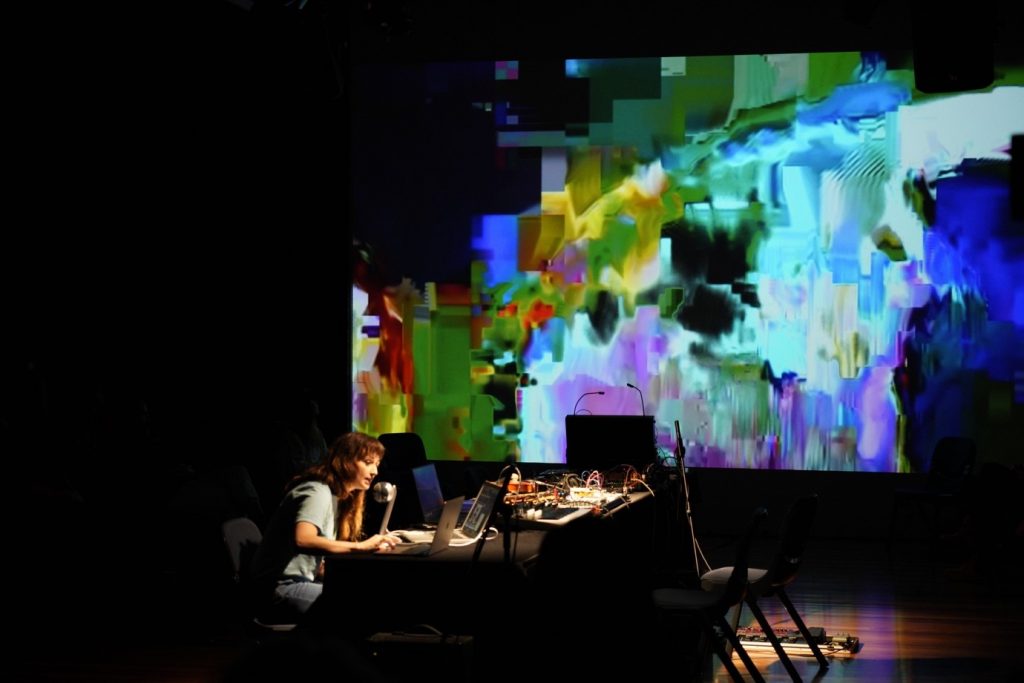 Image: Naomi Oliver, Soft Pedal, 2021, Blacktown Arts Centre, Sydney. Photographer George Tillianakis
How to book your tickets
This special event runs from 1 – 2pm in conjunction with our regular ticketed open day on Saturday 19 November 2022 and is available to attend free with property entry.
Book via Eventbrite, where possible, to guarantee a spot.
Get involved with the National Trust (NSW)
Become a member and enjoy many benefits including access to special heritage places in Australia and in over 60 countries. Subscribe to our eNews for the latest heritage news, special offers and events.