What's the connection between eggs and darning, why are irons SAD and how do trees fit into shoes? Discover the stories of the Porter's Everyday Objects.
Discover the secrets of Everyday Objects.
Take a look around your home and you'll find that we surround ourselves with everyday objects. From mobile phones to toasters and hair products these possessions tell a story reflecting our culture, time, economic status, work, leisure and taste. They reflect what's important to us.
The Everyday Objects in the Miss Porter's House Museum tell the story of Herbert, Florence, Ella and Hazel Porter over a period of 90 years. They show how an ordinary family lived in the early twentieth century and how the objects they used every day changed over time.
How was life-before-electricity reflected in behaviour and possessions? Spot the appliances necessary in a well-kept kitchen before electricity was available. How exactly did a butter cooler work and why was the electric fry pan a sensation? How many of us today use shoe trees? They helped maintain the shape of leather shoes and assisted the wicking of moisture. Miss Porter's House has many fabulous sets including a spectacular pair covered in black and pink ruched satin and decorated in red and yellow floral pokerwork. Show the family that mid twentieth century icon, the toilet roll doll, discover what an egg has to do with darning and why an iron was SAD.
Visit Miss Porter's House Museum and see how everyday objects reflect changes in society during the twentieth century.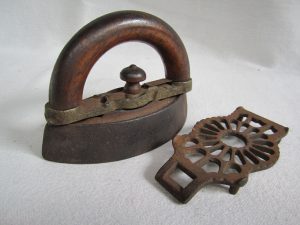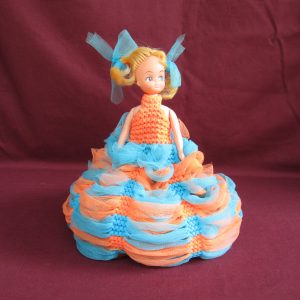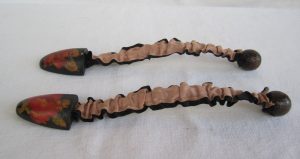 How to book your tickets
To ensure the health and safety of the community, the National Trust (NSW) requires pre-booked tickets.
Pre-book your ticket to Miss Porter's Everyday Objects: the homemade and the curious via Eventbrite.