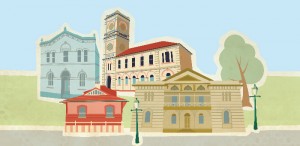 Spend the weekend unlocking Maryborough's architectural marvels and exploring its stunning private and public gardens. Open House is supported by a full program of tours, events and entertainment across the weekend .
If you are passionate about heritage and architecture then join us as a volunteer as a part of Maryborough Open House.
Maryborough Open House is a joint initiative of the Fraser Coast Regional Council and the National Trust of Australia (Queensland), in partnership with Fraser Coast Opportunities.