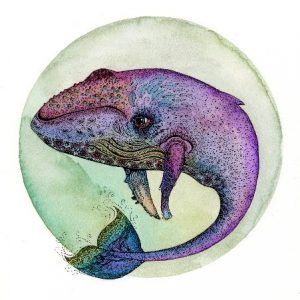 Did you know that South Australia has a great variety of interesting marine animals?
From a humpback whale to a leafy sea dragon, the diversity in incredible!
Local artist Zinia King will demonstrate using her unique pen and watercolour technique and you will have the choice to draw your own bird from scratch or simply use watercolour to 'colour in' one of Zinia's drawings.
All materials and tea/treats supplied. Suitable for all skill levels
Presented by Zinia King
www.ziniaking.com
Instagram @ziniaking
Thursday 11 March 2021 at 10:00 AM
Cost:
$50 Adults
$40 NT Members
Cancellation & Refund Policy
Full refund (minus booking fee) up to 7 days before event date.
Half refund (minus booking fee) up to 48 hours prior to event date.
No refund issued 48 hours before event.
Location
Stangate House
3 Edgeware Road, Aldgate, SA 5154