Join our curator for a special tour of Making Good, and find out more about the convict artisans featured in the exhibition.
Join the Old Government House Curator, Anna Ridley, on the fourth Thursday of the month for a behind the scenes peek at Making Good: Convict Artisans in Exile.
Find out how convicts used their ingenuity, skill, perseverance, and entrepreneurship to ultimately gain their freedom in the colony, and helped to build a modern settlement in the process.
Learn more about these artisans including James Oatley, Laurence Butler, Alexander Hart, Joseph Lycett, and James Bloodsworth, and discover their complex relationships with the governors and Old Government House, and how their works went on to furnish the homes of the early elite.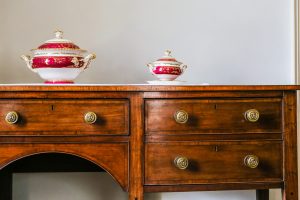 Old Government House dining room. Sideboard attributed to Laurence Butler c1810.
Private lender. Photograph by Mark Bowyer.
Our Curator will take you deeper into the lives of these early Australian artisans and explore in greater depth how their works contributed to the growth of the colony, and to the development of a rich history of decorative arts. From furniture to silverware, art and textiles, convicts contributed to, and furnished, all aspects of society.
The curator's tour will appeal to anyone with a thirst to learn more about the behind the scenes process that goes into creating an exhibition and the remarkable stories uncovered along the way. The tour will run for 45 minutes with 15 minutes for questions at the end.
Access: Please note the exhibition in located on the top floor of Old Government House, up a flight of stairs.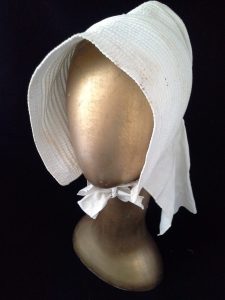 On display: 1820s bonnet from the National Trust Collection. Maker unknown.
How to book your tickets
To ensure the health and safety of the community, the National Trust (NSW) requires pre-booked tickets. Curator's tour tickets include all day access to Old Government House so you can take your time to explore the property and exhibition before and after the tour.
Pre-book your tickets for Making Good – Curator's Tour via Eventbrite.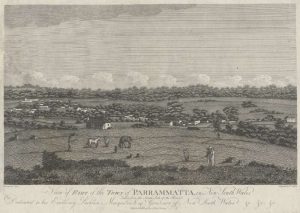 On display: View of part of the town of Parramatta in New South Wales taken from the south side of the river; drawn by J. Eyre; engraved by W. Presston 1813.