Join the National Trust Women's Committee on this fascinating 'Looking at Architecture' day - for National Trust members only.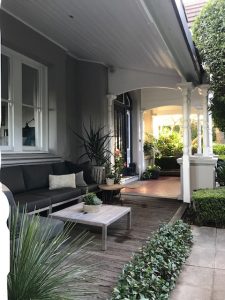 Once a land of heath and swamp inhabited by the Eora Nation, this land stretching from Centennial Park to Botany Bay became an outpost of colonial Sydney, used variously to quarantine infectious disease treatment, for a rifle range and for horse racing on the sandy race tracks.
From about 1850 Sydney-siders, taking advantage of this land between the beaches and the city began to build the suburb of Randwick, proclaimed a Municipality in 1859. Today we are privileged to visit houses that date from 19th Century Randwick now adapted for contemporary living in this suburb so close to the CBD, to Royal Randwick, to the Airport and to the southern beaches.
Cost:
National Trust Members – $40.00
National Trust Youth Members (12-20yrs) – $20.00

Sessions
Morning Session – 10:30am – 12:30pm
Afternoon Session – 1:00pm -3:00pm