Artist in Residence, Linda Swinfield, joins us at Woodford Academy to discuss her new project using historic objects and archives with familial stories from the Woodford Academy collection, "Mother Site".
Linda Swinfield will be Artist in Residence at Woodford Academy between February and April in 2023.
During this time she will be investigating notions of motherhood in her project titled "Mother Site" at the historic residence.
Swinfield's research will centre upon the role of the women's stories, a woman's role as a mother in Australia during the Academy era and before. Her focus will be on objects and documents within the collection related to Woodford familial stories and will be utilising the academy archive, historic objects within the site and its garden.
Linda Swinfield is a contemporary hybrid printmaker who "tells stories" through site based research often incorporating family stories, collective histories, and site specific memory. Her narrative art practice is multi- disciplinary and is currently shifting toward the use of digital and analogue photography which she learnt in her youth. She also uses drawing and painting within the layers of her printmaking process. Swinfield will often include industrial processes, recycled materials, sometimes using found and symbolic objects to complete the work.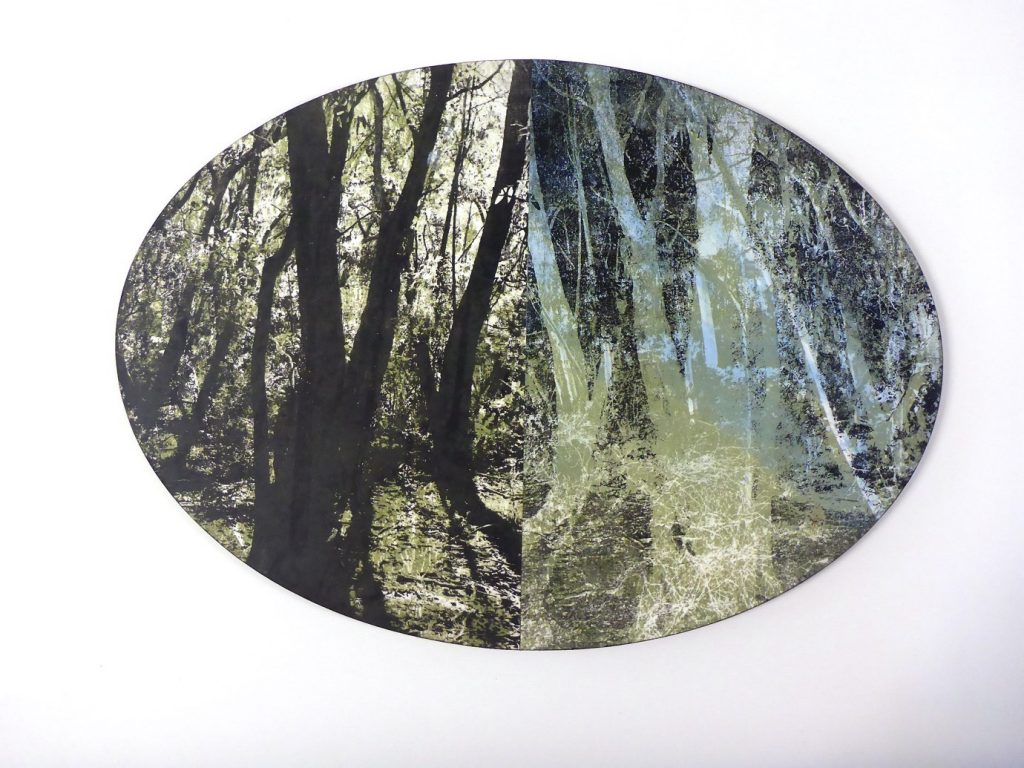 Artwork: Linda Swinfield, Ghost Tree Series #2
Partner
This project is supported by the Blue Mountains City of the Arts Trust.
How to book your tickets
This special event runs from 1 – 2pm in conjunction with our regular ticketed open day on Saturday 18 February 2023 and is available to attend free with property entry.
Book via Eventbrite, where possible, to guarantee a spot.
Get involved with the National Trust (NSW)
Become a member and enjoy many benefits including access to special heritage places in Australia and in over 60 countries. Subscribe to our eNews for the latest heritage news, special offers and events.