As part of Parramasala 2017, the National Trust of Australia (NSW) in partnership with Nautanki Theatre are delighted to present this unique Bollywood dance workshop is for children and adults of all age groups.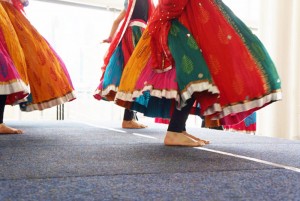 During the workshop, we will simplify the complicated-looking Bollywood dancing into easy-to-remember and fun steps. We will learn the basics of Indian dancing and, even better, we'll practice what we learn on three blockbuster tracks of Bollywood. The songs have been carefully picked to showcase a variation of beats from slow to fast to hyper! So come along for an exciting hour of dancing, we guarantee a lot of fun and a great workout to say the least!
The workshop will be lead by expert Bollywood dance instructor Avantika Tomar and the Nautanki Theatre team.