Visit Keera Vale, the oldest residence in Wollongong, as seen on 'Restoration Australia'.
Keera Vale is referred to as the Grand Old Dame of Wollongong and is a Georgian home built in 1843 for Judge Roger Therry and his wife Anne Riley. The house, a commodious two storey building, was originally surrounded by an extensive garden with fruit trees and dairy farm, complete with weatherboard barn, dairy, stockyard and servants huts.
When the Therry family returned to Sydney, Keera Vale was leased to the Illawarra Seminary for Young Ladies, and then to John Stewart a veterinary surgeon. Through the years, the property experienced a well trodden path of subdivision and poor maintenance until the current owners purchased the house and picked up the tools.
All the while, Keera Vale remained a landmark visible from many vantage points throughout Wollongong.
The restoration project attracted the attention of the TV program 'Restoration Australia' and now is your opportunity to see the revitalising of this elegant property for yourself. At the open day at Keera Vale you will learn about the history of the property and the restoration work that has taken place – and what is still to come – from tour guides positioned throughout the house.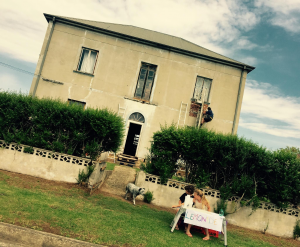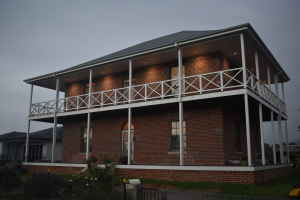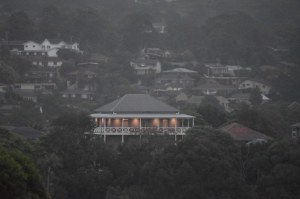 Images of Keera Vale before and after supplied by owners, Jen Dixon and Harold Cosier.

Please note:
Scaffolding in stairwell. Suitable for agile visitors only.
How to book your tickets
This event is now sold out.