Hear from Dr Josephine May, Hon Associate Professor, PALS University of Newcastle at this insightful afternoon talk and refreshments at the National Trust's Brough House.
The annual Grossmann Lecture will be delivered by Dr Josephine May, Hon Associate Professor, PALS University of Newcastle. The presentation explores the family background, life, and career of Janette Grace Grossmann ( 1862-1924), pioneering girl's secondary principal in the NSW state teaching service.
Of special significance to our National Trust properties, Grossmann and Brough Houses, Janette Grossmann took over the administration and almost all of the teaching in 1890 at the fledgling Maitland Girls High School which had moved to Entcliffe in Church St Maitland. The Master of Arts graduate form Christchurch, New Zealand, raised the profile of Maitland Girls High School to become an elite secondary girl's school in NSW. She moved as Principal from Maitland to North Sydney Girls High School in 1913.
Dr Josephine May has an abiding interest in Australian and Women's History, educational biography, gender and education and is currently researching early NSW state secondary girl's school principals. Hence her interest in Janette Grace Grossmann.
The Grossmann Lecture will be accompanied by refreshments and a complementary glass of sparkling wine, to be enjoyed in the delightful gardens of Brough and Grossmann Houses.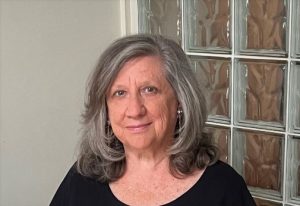 Event details
Held on Saturday 22 July from 2pm – 4pm at Brough House, 73 Church St, Maitland.
How to book your tickets
Tickets (refreshments included): National Trust members $20, adults $25, concession $23.
Book via Eventbrite to guarantee a spot.