Don't miss this display of beautiful impressions capturing the ever-changing seasons, the character and beauty of urban streets, alleyways and buildings in and around Katoomba.
This exhibition by Roman Gryg takes the viewer on a journey to a different world using the streets of Katoomba as inspiration.
For Roman, Katoomba is an artistic haven. "What Montmartre is to Paris, Katoomba is to Sydney." Roman wonders what stories the streets would tell if they could talk … perhaps they would whisper stories about the artists, musicians, writers and dancers who have walked these streets or frequented the bohemian cafes.
Roman would walk these streets of Katoomba in his youth intoxicated by their sheer beauty, enamoured by the art deco buildings, scruffy laneways and sloping streets.  He noticed with the changing seasons, the occasional snowfalls would change the landscape and the streets and buildings seem to match. Contrasting this against when it's not snowing in Katoomba, the streets seem to resemble Cuba with all its different coloured buildings. He recognises that what he finds beautiful, others would say has character only.
Discover the undeniable beauty of Katoomba's buildings, such as the art deco Paragon Cafe and the Carrington Hotel. Imagine the people who would stay in the mountains guest houses such as the Metropole back when Katoomba was the honeymoon neck of the 1920s, 30s and 40s.
This stunning exhibition captures the character of Katoomba in all its seasons. Visit to see it for yourself.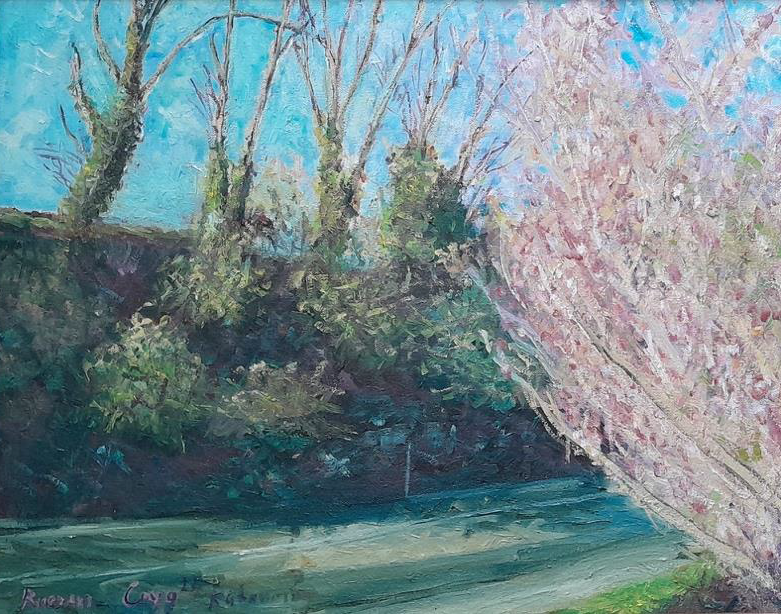 Art: Roman Gryg
Exhibition details
On display Wednesday – Monday, 11am – 3pm from Thursday 5 October – Sunday 29 October 2023.
How to book your tickets
Exhibition is included in a valid Everglades General Entry ticket.
Book via Eventbrite where possible, to guarantee a spot.
Get involved with the National Trust (NSW)
Become a member and enjoy many benefits including access to special heritage places in Australia and in over 60 countries. Subscribe to our eNews for the latest heritage news, special offers and events.