See homemade clothing and textiles 1910-1997. Displayed are clothing and accessories plus exquisite crochet, lace and embroidered household linens. Marvel at the making and mending of yesteryear.
Discover an incredible display of homemade clothing and household textiles from the Miss Porter's House collection showing how homemade was the cultural norm for women during the twentieth century and how fashions, fabrics, technologies and homewares changed during the lives of the Porter women.
In the early years of the 20th century both boys and girls were instructed at school in the basic subjects, but girls would spend extra hours learning sewing and domestic arts. Mothers, grandmothers and aunties also passed on the essential skills necessary for a girl to become a competent homemaker at a time when many items were literally homemade.
In 1910 Florence Porter moved to her marital home and there were soon two daughters, Ella and Hazel. She was widowed early leaving the three women to occupy Miss Porter's House until Hazel died and left the National Trust her home and its contents.
The Porters were prolific producers of clothing and household textiles. They sewed and knitted their own clothes and a treadle sewing machine was one of Florence's early household purchases. Fabrics on display range from the cottons, wool and silks of the 19th century to the synthetic textiles of later years including a fabulous range of Crimplene dresses and suits. Clothing from christening gowns and underwear to business suits and party dresses are exhibited. All three women were also highly skilled craft workers, winning certificates at shows in Newcastle, Gresford, Singleton, Maitland and others. Florence excelled in crochet and embroidery, Ella and Hazel in stencilling and basket making. They were exquisite craftspeople producing award winning items for themselves, their family, friends and their home.
For much of the 20th century women's work involved making-over and mending. Visitors can see repurposed clothing, the mending and darning of yesteryear and the creative reuse of fabrics. The vest with calico back and knitted front is a favourite example.
Join us to see these fascinating exhibits.
Free children's activity also available on the day.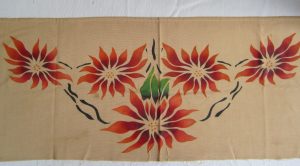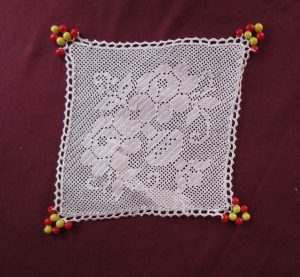 How to book your tickets
To ensure the health and safety of the community, the National Trust (NSW) requires pre-booked tickets.
Pre-book your ticket to Homemade by the Porters: arts, crafts and needlework via Eventbrite.