Join us at the Macquarie Regional Library for a talk on Dubbo's early settling brothers, the Brocklehurst's.
Early settler brothers, William and Edward Brocklehurt, joined the early western plains community and settled the Brocklehurst region before taking a financial interest in Dundullimal Homestead, not realising they were about to become uncles to five orphans which would take them all the way back to the British Isles, but not before establishing a philanthropic legacy that remains present today in Dubbo.
Learn more about these brothers; philanthropic leaders, international travellers, community leaders and a duo that was set to receive more than they bargained for.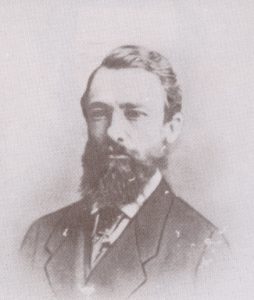 Event details
This event is hosted as a special celebration during the Australian Heritage Festival.
Thanks to Macquarie Regional Library and Macquarie Regional Gallery/ Dubbo Branch.
How to book your tickets
Tickets are free and are available via Eventbrite.
Tickets include tea, coffee and canapés to be served throughout the evening.