Join a guided walk along Katoomba's historic Lurline Street, the gateway to The Three Sisters, and enjoy afternoon tea at Shelton-Lea, a 1920's Californian Bungalow.
Join a guided walk along historic Lurline Street in Katoomba, hear about the people and places that have made this street the gateway to the state's most popular natural tourist attractions. The walk will be led by local historian and heritage consultant, Dr Ruth Longdin, a noted specialist on Katoomba and the Greater Blue Mountains Heritage Area.
The street dates to the town's beginnings after the railway from Sydney to Mount Victoria was completed in 1868. Examples of the early coal and shale mining days and the steady increase in nature tourism are there for you to see in Lurline Street's rich built heritage.
You will see examples of guesthouses and holiday homes of the Victorian, Edwardian and Art Deco periods. A history of architectural styles from 1917 to 2020 are there to see. There are also two 1930's memorial parks for aviators Kingsford Smith and Bert Hinkler and another park to commemorate the memory of local doctor, Alex Allen, created in the 1960's.
The recently built RSL Club showcases examples of memorabilia from the wars of this and the previous century.
Examples of Upper Mountains garden history are on show, with large old trees in private gardens and parks, ranging from English Oaks and Norwegian Spruse to Australian natives, such as Old Man Banksia, Bunya Pine and even Wollemi Pine.
You will hear of the group "Treeline Lurline" who have wonderful plans to revive the street with tree plantings creating a natural corridor with seating along the way and examples of local art.
Pause along the way to enjoy light refreshments at Shelton-Lea, a 1920's Californian bungalow.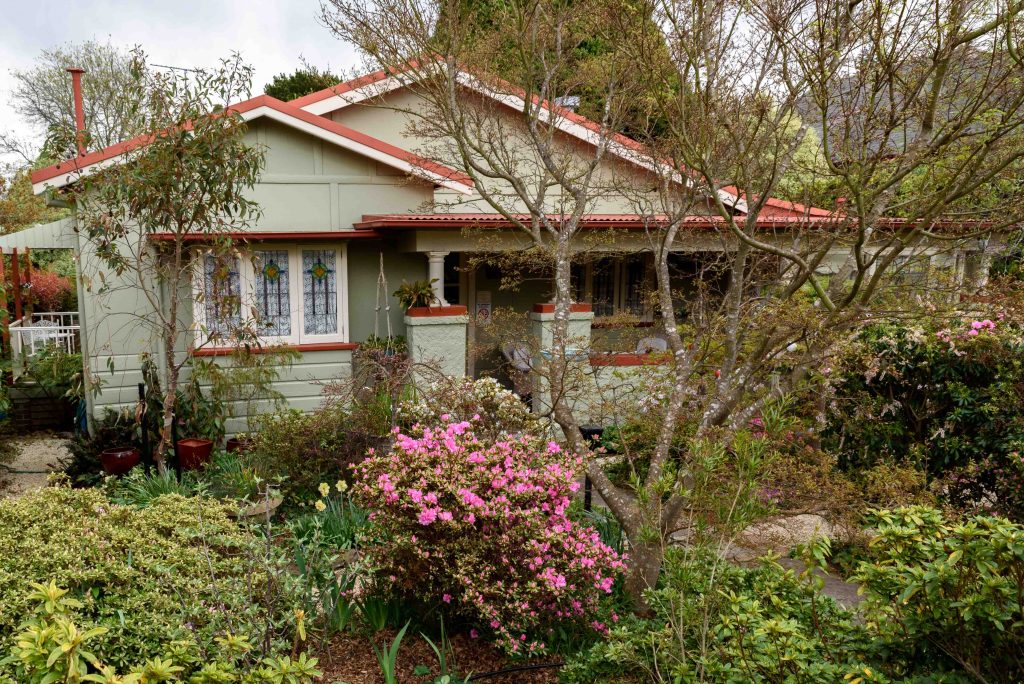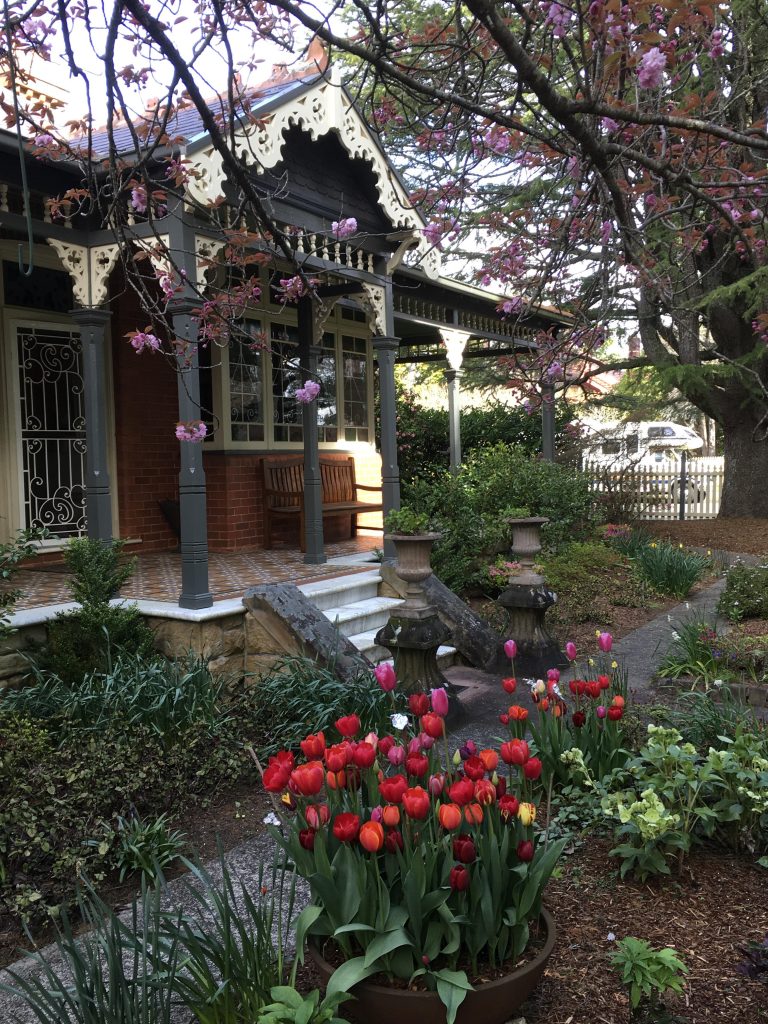 Images (L-R): Shelton-Lea by Liz van Reyswoud, Cathkin Braes by Pennie Steel.