Join the National Trust (ACT) for High Tea at the Hotel Kurrajong on 4 February 2017
The hotel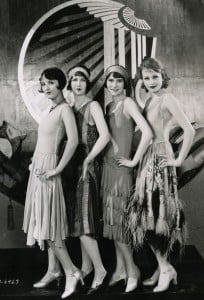 turned 90 years old just last year so it's worth a celebration as the stately lady begins her approach to the centenary.
Historian, Dr Peter Dowling, will talk about its history and heritage and Architect and Councillor, Mr Eric Martin AM, will tell us about the architecture and conservation of the building over its 90 years.
There will be an opportunity to visit the room where Prime Minister Ben Chifley stayed.
While we enjoy high tea, another Councillor, Elizabeth Burness, will entertain participants with an engaging and amusing 'show and tell' featuring her 1920s/30s collection. Original clothing, dresses, hats, shoes, furs and accessories will be shown and reference will be made to 1920s Canberra, particularly the Balls at the Hotel Kurrajong!.
There will be a limited number of places available for this very special afternoon. Please book now to make sure you are part of this special event.
Cost: $55 members; $65 non-members