Fully restored Victorian townhouse Grossmann House open for tours on the hour. As a tribute to International Women's Day, Brough House will be open displaying voices and memories of women who attended school there in the 1920s to late 1960s.
This March Maitland's National Trust properties will be open for Grossmann House tours on the hour, allowing our visitors a peek at life in a Victorian townhouse of the 1870s, including the separate wet and dry laundry for the house. The gardens will be ready for inspection with the heritage rose garden in seasonal bloom, and refreshments will be for sale.
Brough House will be open with a fascinating display which is the culmination of the Maitland Girls High School Oral History Project, a number of years in the making. This will give an insight into the other life of Grossmann and Brough Houses as Maitland Girls High School and the Hostel for the country girls. They provided high school education for girls in the Grossmann House building from 1894 with Jeanette Grossmann as headmistress. The school was relocated to a new site in East Maitland in the 1960s and later the house, renamed Grossmann after the headmistress, was restored and presented as a museum by the National Trust.
The Maitland Girls High School Oral History display will present recollections of past students and teachers from the school dating back to the 1930s, including audio recordings and photographs. The Oral History project provides a rich source of information about education for girls in Maitland in the early and mid-twentieth century.
Venture upstairs to meet Textile Artist, Ellen Howell, as she weaves in her 3 month residency in the developing textile space at Brough House.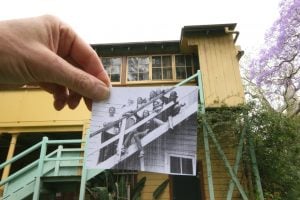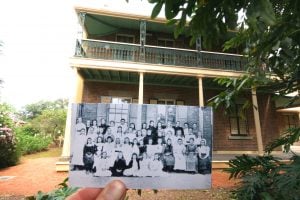 Images supplied by Alan Todd
How to book your tickets
Book via Eventbrite, where possible, to guarantee a spot.