You're invited to explore Maitland's National Trust properties.
Gain a glimpse into life in a Victorian 1870s townhouse, with Grossmann House tours on the hour. Explore the house, the separate wet and dry laundry and the sensational heritage rose gardens in full bloom.  Refreshments available, plus a bric-a-brac stall for those with an eye for a bargain.
Neighbouring Brough House features a fascinating oral history of the Maitland Girls High School. The project was years in the making and tells the story of Grossmann House and Brough House as Maitland Girls High School and a hostel for country girls. Headmistress Jeanette Grossmann provided high school education from 1894 and the school was eventually relocated to East Maitland in the 1960s. The house was later renamed Grossmann House after the headmistress and restored and presented as a museum by the National Trust.
The Maitland Girls High School Oral History presents recollections of past students and teachers dating back to the 1930s. Audio recordings and photographs bring to life early to mid-twentieth century education for girls in Maitland.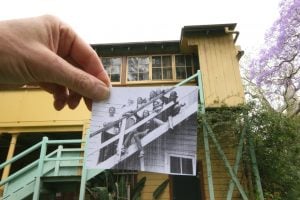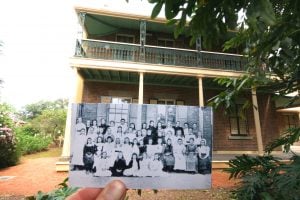 Images supplied by Alan Todd
How to book your tickets
Grossmann House:
National Trust members (and children under 5 yrs) – free, adults – $10, concession -$8, family – $25
Book via Eventbrite, where possible, to guarantee a spot.
Brough House:
Entry is free. A donation box will be available for those who wish to contribute.