An expert guided History and Heritage Tour of the Fullerton Hotel, Sydney's former GPO at Martin Place and one of the City's most beautiful buildings.
The former General Post Office (GPO) is one of Australia's most beautiful buildings.  Today it houses the Fullerton Hotel.  This Italian Renaissance Palazzo style structure incorporates Venetian and Florentine architecture.  At the time it was a building which aimed to be the most outstanding in the Southern Hemisphere.
It also sits on top of the Tank stream, the water supply for the early Sydney settlement and the main reason why city was based here.
The National Trust's visit provides a historical account from early postal services up to today's hotel installation, along with all its intrinsic Roman and French features.
The construction was during the colony's 19-century growth boom, so no expense was spared.  Everything that the colonial architect, James Barnet, demanded, was put into place, even if not always in accordance with the elite opinion of the time.  It was built in stages from 1865 to 1891 under Barnet, then later it was continued by William Vernon until 1910.  It was enlarged by incorporating other buildings up to the mid 1940s.
It is a building that one could pass by without fully appreciating it's ornamental and decorative external aspects.
There are many surprises to come while on this tour! Find out how it became the centre of information and communication for the early colony of Sydney and then later for Australia.  All will be revealed before the tour ends with a scrumptious afternoon tea.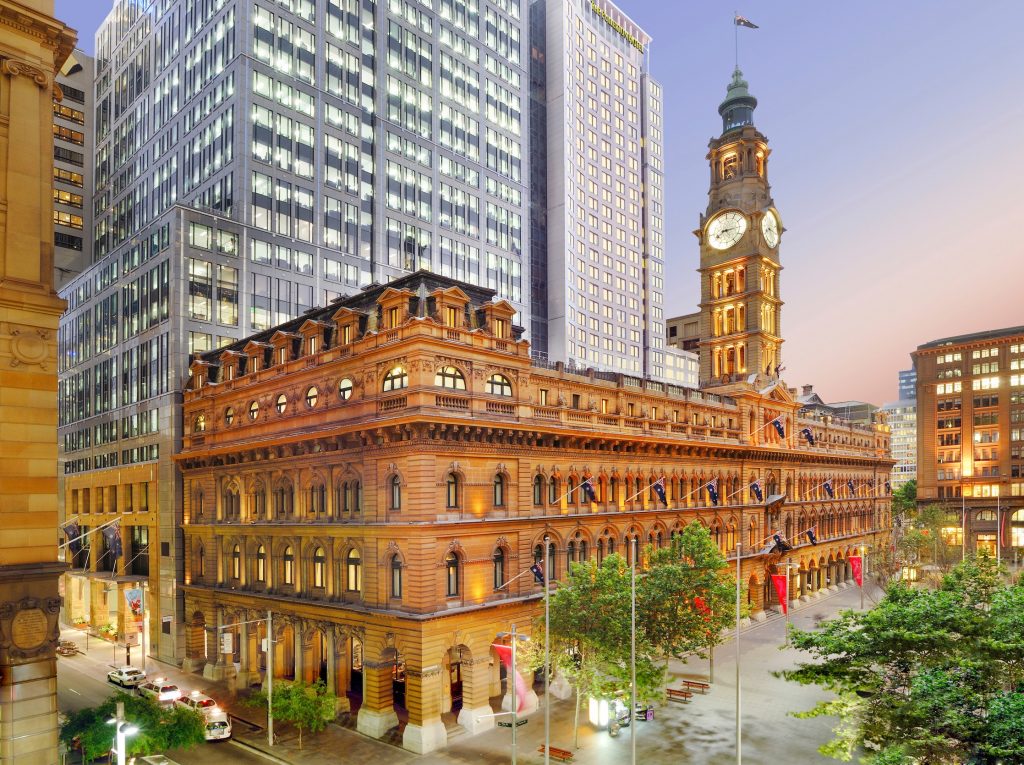 Image: Courtesy of the Fullerton Hotel
Partners
With thanks to the Fullerton Hotel and guides Sofi Lidgren and Alex Kelly.
Tickets
Tickets: National Trust members $55, adults $60 + booking fee
Enquiries
For any enquiries or further information, contact Sofi Lidgren on 0430622777 or via sofilidgren@yahoo.com.au
Get involved with the National Trust (NSW)
Become a member and enjoy many benefits including access to special heritage places in Australia and in over 60 countries. Subscribe to our eNews for the latest heritage news, special offers and events.