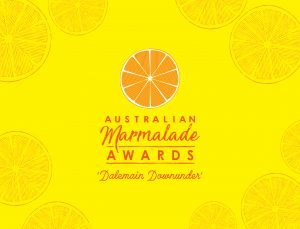 The Australian Festival of Marmalade
Sunday 13 October 2019
The fourth annual Australian Marmalade Festival takes place this Sunday 13 October at Beaumont House from 11am to 5pm with an event  showcasing all things citrus and marmalade!
Come and join in the fun and find out who will be our champion marmalade maker for 2019!
The dining room of Beaumont House will feature a display of every jar of marmalade entered into the competition.
The champion artisan and home-made marmalade makers, plus all the GOLD award winners will be announced at 12.30pm on Sunday and presented with their awards by Jane Hasell-McCosh, of the World's Original Marmalade Awards UK, and Stephen Downes, Head Cook of Beerenberg.
You will be able to taste and buy a range of artisan marmalade, including the gold award winners, from our stall.  Also on offer are citrus-themed produce and crafts, second hand books, kumquat produce from 'The Kumquatery', citrus plants, a coffee and food stall.
Gates open at 11am and at 11.30 Citrus guru Ian Tolley OAM will be giving a presentation on growing citrus.
The afternoon will feature live music by the Royal Australian Navy Jazz Band, an introduction to the 2019 Marmalade Awards by our MC for the day, Carole Whitelock, followed by the Awards presentations at 12.30pm. At 1.30pm we have a panel Q & A session on making marmalade, followed by a cookery demonstration on cooking with marmalade.  A second presentation by Ian Tolley is on offer at 3.30pm.
Pick up a copy of our map and program at the gate, so you don't miss any of the action!
We have plenty of refreshments to keep you fed and watered during the day.  Food stall Retro Refresh will serve lunch .
Red Robin will keep the caffeine rolling and the National Trust cafe on the veranda of Beaumont House will serve Devonshire teas, both classic and with a Twist,  citrus cake,   plus a further selection of unique home-baked items!
You can also enter our competition to win a marmalade gift-pack before you leave.
The Marmalade Festival on Sunday 13 October runs from 11am to 5pm at Beaumont House, 631 Glynburn Road, Beaumont.
Entry is $10 for adults, $5 for National Trust members.  Competition entrants and children 15 and under are free.
Entry
$10 for adults
$8 concession
$7 for National trust members
Children and competition entrants are free