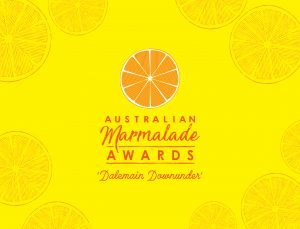 The Australian Festival of Marmalade
Sunday 13 October 2019
The Australian Festival of Marmalade will be held on Sunday 13 October at Beaumont House from 11am to 5pm.
Come and join in the fun and find out who will be our champion marmalade maker for 2019!
The dining room of Beaumont House will feature a display of every jar of marmalade entered into the competition.  A presentation on citrus by renowned citrus expert, Ian Tolley OAM, will take place in the garden marquee at 11.30am and a Q & A session for marmalade makers will be scheduled after the awards presentations by Jane Hasell-McCosh and Stephen Downes, Head Cook of Beerenberg Family Farm.
Details of the program will be available closer to the date.
A performance by the Royal Australian Navy Band will provide the perfect background for a Spring Festival in our heritage garden. A range of craft, produce and gift stalls will be available as well as food stalls and Devonshire teas on the veranda. Come and taste the delicious produce from the Kumquatery, and purchase products or gifts from Talinga Olive Oil, 'Shanghai Lil and the Scarlet Fez', a second hand book stall, a citrus tree stall and a marmalade gift stall.
Entry
$10 for adults
$8 concession
$7 for National trust members
Children and competition entrants are free